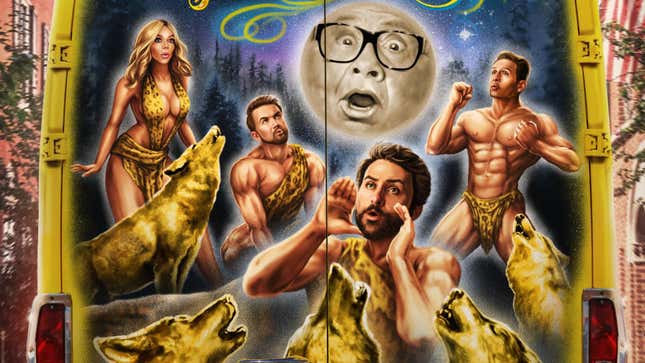 For 15 seasons, It's Always Sunny In Philadelphia has remained a consistently fresh satire of American society. Thankfully, if the trailer for the show's "record-extending" season 16 is any indication, It's Always Sunny hasn't missed a beat. It's still Sunny In Philadelphia, and Mac, Charlie, Dee, Dennis, and Frank are still finding new rock bottoms to hit.
"Mythic Quest" star Charlotte Nicdao talks "Dinner Party" and her "Always Sunny" dream
After nearly two decades on the air, creators and stars Rob McElhenney and Glenn Howerton, with the help of their cast Charlie Day, Kaitlin Olson, and Danny Devito, have consistently found new wrinkles in their characters. For example, who knew that Charlie had a toilet in his apartment? Frank's been pissing in cans for like 14 years at this point. That's the type of creativity that keeps the show going.

But the second most surprising thing in the new trailer is the brief Breaking Bad reunion. In one moment, about a minute into the spot, Charlie takes on the common Sunny vocation of limo driver for Breaking Bad stars Aaron Paul and Bryan Cranston. Unfortunately for them, it might smell a little funky in the car because Charlie vomited in there earlier.
In season 16, the Gang™ promises to take on "inflation, U.S.-Russian relations, mental health, gender equality, injury liability, gun control, and celebrity-branded products." But, of course, we assume they will attack each topic with sensitivity, compassion, and a level of thoughtfulness we've come to expect from Philadelphia's worst bartenders. One can turn to the Gang's understanding of inflation and feminine hygiene in the trailer for proof.

Season 16 of It's Always Sunny In Philadelphia starts with two new episodes on June 7 at 10 p.m. EST on FXX and the next day on Hulu.