Welcome to Random Roles, wherein we talk to actors about the characters who defined their careers. The catch: They don't know beforehand what roles we'll ask them to talk about.
The actor: Jackée Harry—better-known to some as just Jackée—is an American entertainment legend. As sparkling, man-obsessed Sandra Clark, she brought pizzazz to 227; as adoptive mom Lisa Landry, she provided Sister, Sister with a necessary sense of wit and levity. She's also held down regular TV roles on Another World and Everybody Hates Chris, and has appeared in a number of movies, from The Cotton Club to Ladybugs. More recently, she could be seen on both Girl Meets World and In The Cut, where she plays a beauty-salon owner.
227 (1985-89)—"Sandra Clark"
The A.V. Club: Logo is airing a 227 marathon this weekend starting on Saturday afternoon. Why do you think that show has endured for so long?

Jackée Harry: Because it was funny! It was about family, which I took for granted then and I didn't even think about the family in the building or the building of a family. And, without sounding too egotistical, I was pretty funny.
AVC: You can sound as egotistical as you want. That's fine.
JH: The writing was good. We were funny and the timing was right, you know? It was a time when there were a lot fewer black sitcoms on, so we were one of the several that was there, but we were also a hit show. We were in the top 10 for a long time—which would be a few weeks these days.
G/O Media may get a commission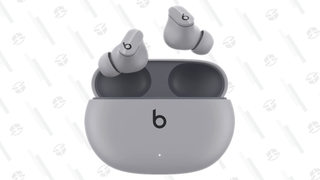 AVC: 227 always did show parodies or even real-life TV visits. The characters were on Family Feud and Wheel Of Fortune. Sandra had her own daytime talk show for an episode.
JH: We had a good time. We had 24 shows to do a season, which is a lot. At the end of the year, you'd be like, "Leave me alone! Don't talk to me, don't call me!" But it was a lot of fun, but it was a lot of hard work and my feet are bad because of it. Trust me, I wore high heels six years straight. Never wore flats. Never, never, and I insisted on keeping them on all day long. Can you believe that? Ridiculous. It was worth the pain, I guess.
AVC: That was your character, too. You were very dolled up.
JH: I didn't plan on that, but it just kept evolving—more, more, more. I was like, "Are you sure? Don't I look stupid?" Then they're like, "Oh, more, more, more."
Amen (1988-89)—"Roxanne Farley"/"Florence Hawkins"
AVC: What do you remember about Amen? That was around the same time.
JH: I was on there with Sherman Hemsley, playing his ex-girlfriend and I loved him. We had such a great time together.
I also did Redd Foxx's show, and those guys come from a different era of comedy. Flip Wilson. People don't think of these names now because they don't remember. I barely do and I worked with them. Milton Berle. When you work with older comedians, you really learn something. Your timing, of course, gets better and sensational. That's another thing—the timing between me and Marla [Gibbs, of 227] was just perfect. And it got better and better, so that's something you pick up. But Sherman was a master, and the producer, Ed Weinberger, just let me do my thing.
Ladybugs (1992)—"Julie Benson"
AVC: You've worked with a number of legendary comedians. You were in Ladybugs with Rodney Dangerfield.
JH: I loved Rodney. He was very funny and taught me a lot. He said, "Hey, baby baby baby baby baby, let me go. Do your thing. Do your thing. Every time, every time someone says something, do your thing. Mine is that I get no respect, no respect, baby. You're young, take my word for it." He taught me that. If you do it, do it all the time. That way nobody could steal it from me. Because they will. Comedians are notorious for stealing jokes.
AVC: How did you get into the business?
JH: I started in theater when I was 14 in the Henry Street Playhouse on the Lower East Side in New York. You hustle, you beat the sidewalk, the pavement—audition, audition. I just started working around town everywhere. I mean everywhere—the Village, Harlem, you know. Brooklyn Academy Of Music. Just job after job. Then I started teaching and I auditioned for something called Dark Of The Moon, which is a classic. And the casting people came in and they just started casting me. I had to eventually quit teaching and I started doing parts. I got a part in a play called The Past Is Past, and an agent came there, and then from there I got a soap opera. From the soap opera, I got 227. It was just one thing after another. That's how it's been and it still is, kind of.

AVC: You've worked with so many comedians. Have you ever done stand-up?
JH: I wouldn't do standup.
AVC: But you'd be good at it.
JH: But if they don't laugh, I get mad. You're not supposed to do that.
The Cotton Club (1984)—"Dancer"
AVC: What do you remember about Francis Ford Coppola's The Cotton Club?
JH: Love, love him. And it was supposed to be 10 days but it wound up being like four months.
Francis Coppola was very generous. We got paid a lot of money and he saw us every day, took us out every night. It was just a lot. Richard Gere was an absolute gentleman. Gregory Hines. You know, I worked with some giants and they were just so smooth. And it was the '80s. That's when people had a lot of money and it was okay to to hang out and be crazy.

Another World (1983-86)—"Lily Mason"
JH: I was thrilled to get the job because it was a steady gig. They'd pick us up at 5:35 in the morning, schlep all the way to Brooklyn from Manhattan, and I'd get there and you'd get 30 pages in the morning, and you get another 30 pages in the afternoon. You had to have your storyline.

I always had this feeling when I got off at the end of the day of being so lucky and fabulous. I really did. At least, until I realized that if I wanted to grow, I'd have to leave eventually. If you want to do other things, you have to leave soap operas, otherwise you'll be there forever, which is not bad, you know. Some people have made a great living off of being on soap operas. But if you want to branch out you have to leave early, otherwise you'll never get the shot.
AVC: Some actors have been on soap operas forever.
JH: They've done very well, but you better be a character they want to see all the time. But it's a different style of acting.
The (New) $25,000 Pyramid (1985-86)—herself
AVC: Around that same time, you were a frequent guest on The $25,000 Pyramid. Why do you think that you're a good game show panelist?
JH: I used to teach. I quote American history and I love words. I've read the dictionary I don't know how many times throughout my life. People say, "You read the dictionary?" I say, "Yes, and you can really believe it." But I like words and numbers. I'm obsessed with them. You know, I think I would've been a mathematician had I kept up, but it's the stuff in your head, you know? It's like being technologically adept. You have it or you don't. You can learn it, but some people just have it. They go to sleep, wake up, and know everything. I like games, too. I love playing games.
RuPaul's Gay For Play (2016)—herself
AVC: You're also going to be on a new game show on Logo later this year, RuPaul's Gay For Play. Can you talk a little bit about what that is?
JH: I don't know. Could you tell me?
AVC: You don't know?
JH: I just remember lot of men running around in little tiny gold shorts! The format—it was kind of hard. You really have to know about pop culture and I'm not really knowledgeable about a lot of those things. I know what I like. They'd ask about Gwyneth Paltrow, and I don't know anything about her, except her mother. I know who her mother is. So you really have to be current and relevant.
AVC: Are you a panelist on the show or are you a contestant?
JH: A contestant. That's what I'm doing, I was a contestant. I would have rather been a panelist. That was hard.
AVC: Who are you competing against?
JH: Marla Gibbs.
Glee (2014)—herself
Are We There Yet? (2012)—herself
Nurse Jackée (2011)—herself
AVC: You've played yourself or a trumped-up version of yourself in a lot of things recently, from Glee to Nurse Jackée, a Funny Or Die short that ripped on Nurse Jackie. Why do you think that is?
JH: Well, there's no other person like me. Ain't nobody else like me. It's flattering. I don't like to do it too much because I get tired of me. But people ask, so I get to do it every now and then.
Sister, Sister (1994-99)—"Lisa Landry"
AVC: You've appeared on several episodes of the Tia and Tamera Mowry's reality show, and so it seems like you've kept in touch with those two. What do you remember about Sister, Sister and being on that show?
JH: I had fun, and those girls were wonderful. They were both 14 when I met them and they were goofy and young and fresh and really nice, nice kids, very religious and from a big family. I do their brother Taj's show sometimes now, Baby Daddy. They've evolved into adults and they are just wonderful.
I never wanted to be a mother, and when I got the show I was really upset. I was like "I'm not sexy anymore!" The more you become a mom, you're not sexy, which of course is crap. But that's the way actors look at it. Of course, that's not true now. But everybody expects you to look differently and act differently.
It turned out to be even a bigger thing than Sandra [from 227], believe it or not, with younger kids. I had 4-year-olds running up to me saying, "Lisa, Lisa." I didn't anticipate that kind of novelty going on. I thought it would breeze by and be gone, but it hasn't, and since those girls are still doing things I can't get rid of it.
AVC: You have your own kid now. Did that change how you felt about being a mother or did you just not want to be a TV mom?
JH: I didn't want to be a mom on TV.
AVC: That's fair. As an actress, once you start getting cast as the mom or the grandma, you can be a little bit hosed sometimes.
JH: Yes, yes. You're looked a as non-sexual, or asexual. I didn't want that. You're not vivacious. It's somewhat different today, because there are so many other interesting roles to play in terms of, "Can I be a mom and still get to be a slut?" [Laughs.] You have to have an older kid on the show, though. They can't be young.
AVC: You played a character named Mama in You Got Served, at least according to imDb. Were you actually a mom in that movie, or was your name just "Mama"?
JH: I think my name was "Mama."
AVC: The people in that movie have gone on to do a lot of things and done very well. Like Steve Harvey.
JH: Really, really well. Steve is doing very well. He can mess up, he's doing so good. I am happy for him.
Everybody Hates Chris (2006-09)—"Vanessa"
AVC: You did 26 episodes of Everybody Hates Chris.
JH: I loved that. I just loved the producer, Ali LeRoi, who is a partner with Chris Rock. And I loved coming to work every single day. It was so much fun. Tichina Arnold is a great friend of mine. And I got to work with Whoopi Goldberg on that, and I discovered how much she and I had in common and still do.
They let me improv all the time, which I loved. They just said, "Go for it." And they used it nine times out of nine, which was great. They never said "no, Jackée."
AVC: Have you been able to improvise on other projects?
JH: They all say I can, but when the writing's good, I don't do it. I don't want to take all the time. I just want to do what you wrote and let me go from there. I don't want to miss something. You know, I'm not really a writer per se, but I can write. But I can't put a script together like they can.
When it comes to comedy, they always say, "Jackée, whatever comes to your mind." But heaven forbid I can't think of something. It's never happened yet, thank God. I may knock on wood.
Designing Women (1992)—"Vanessa Chamberlain"
AVC: You were on an episode of Designing Women in 1992. You ran into Anthony's car.
JH: I was coming on right after Delta Burke left, and they were not having another prima donna, they said, so I had to slow my roll on there. But they were all divas. Every single last one of them, from Dixie Carter on across.
AVC: Onscreen or off?
JH: I don't know about off, but it was hard. That was a tough set.
Captain Underpants (2016)—"Mrs. DePoint"
AVC: You did a voice for the upcoming Captain Underpants movie. What can you tell us about that?
JH: I don't know—I didn't see it. I never watch myself on anything, by the way.
AVC: Ever?
JH: Never. Unless people make me. You become self-conscious and you begin to criticize yourself so much and watch yourself, and I don't want to ever do that. I want to be able to be free and explore. So I won't really watch it, but I would love to do, like, The Incredibles, or something like that. I would love to do a movie that's really, really good and animated. Inside Out, something like that. Something really smart.
AVC: The cast for Captain Underpants seems pretty great: Jordan Peele and Ed Helms.
JH: I'm not going to watch until they strap me down and make me see it.
AVC: Have you seen 227?
JH: No. It's too painful. I'm older now. My waist was 18 inches. I'm like, "oh, please." They must have sucked it out of me! [Laughs.] Part of me says, "What happened?" Polly wanted a cracker, that's what happened. Polly ate a lot of crackers.
Celebrity Fit Club (2005)—herself
AVC: On that subject, what were the challenges of doing Celebrity Fit Club?
JH: They made you hate people. Reality shows are for reality stars. Celebrities do, maybe, Dancing With The Stars, maybe they might do Celebrity Wife Swap, but dealing with strangers, with people you don't know, in a real situation? People say it's fake, it's based on what they tell other people to do but won't tell you, but you still have a gut reaction, you know.
I hated it. Because you don't want to be mean to people, but some people are real assholes. And you can't say that on TV—or, you can, but probably, as a celebrity, I can't get away with it. Trust me. Unless you're somebody who can say anything they want, I guess, like Donald Trump.
Mostly you don't want to make people feel bad because they carry that with them for the rest of their lives. I've found that. I hurt people on Celebrity Fit Club by being too honest. People loved it, but I was serious. I just hate phony baloneys. I can't do it anymore. I told them no. My tongue is too sharp. It was brutal.
AVC: What else do you have coming up?

JH: I'm going to do a movie with Mary Wilson from the Supremes. We're going to do a movie together. I forgot the name of it, to be honest with you. I'll have to think of it after. It's coming up, like, next month. And I'm going to do a couple plays. I'm doing a lot of different movies and different series around town. A lot of stuff for ABC Family, which is now Freeform. A lot of their shows. Young And Hungry. Baby Daddy. Girl Meets World. Just a bunch of stuff.
My dream is to be Endora in Bewitched. That's the part I want to do. I want to do a fabulous old woman. I want to be Maggie Smith someday. Not exactly like her, but that genre. I like that kind of humor—sophisticated, vain stuff.
AVC: I was just talking about the role of the uncle on Bewitched the other day. Those eccentric, ridiculous adult parts don't exist anymore.
JH: They exist for people like Maggie Smith or Meryl Streep when she does something vain like The Devil Wears Prada or stuff like that. I just want to be powerful and in charge, or crazy and in charge. Say anything I want, and still know everybody loves you. Or, you know, like Jessica Lange. She's not old-looking, but she's older and she's working on that America Horror stuff. Wicked.
AVC: See? You know some stuff about pop culture. You're keeping up a little bit.
JH: Oh, is that pop culture? I just consider that movies and acting and TV shows. I don't know about pop culture—I guess I associate it with music, that's what I'm saying.