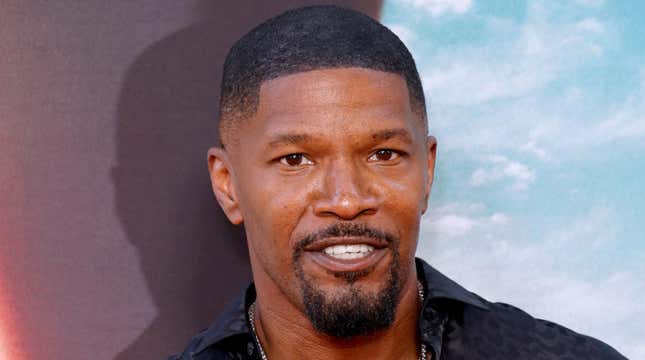 Jamie Foxx is in recovery after an apparent hospitalization. The news that he had suffered from an undisclosed medical episode was shared by his daughter, Corinne, on Instagram. Presented as a statement from the Foxx family, her post did not include further details about what kind of "complication" her father experienced, only that he had received care for it.
Jamie Foxx is spotted in public for first time since health issue
"We wanted to share that my father, Jamie Foxx, experienced a medical complication yesterday," she wrote. "Luckily, due to quick action and great care, he is already on his way to recovery. We know how beloved he is and appreciate your prayers. The family asks for privacy during this time."
A spokesperson for the Oscar winner told CNN on Wednesday that they had "Nothing more, at this time" to add "than what was posted."
Foxx has recently been filming the new Netflix movie Back In Action, for which he convinced longtime co-star Cameron Diaz to come out of retirement. The movie most recently made headlines in the tabloid sphere for a troubled production schedule. Beyond run-of-the-mill shooting delays, a crew member is alleged to have attempted to scam Foxx out of $35,000. The actor was reported to have had "a major meltdown" on set which led to him firing "an executive producer, an assistant director and a unit director," plus his own driver.
While this drama supposedly hasn't driven a wedge between Foxx and Diaz, who previously starred together in Any Given Sunday and Annie (which happens to have been Diaz's last film before her 8-year hiatus), sources have hinted that the experience has once again put Diaz off the movie making business. Adding a sudden medical complication for one of its stars to the list of unfortunate issues, it seems that Back In Action is quite an unlucky production.