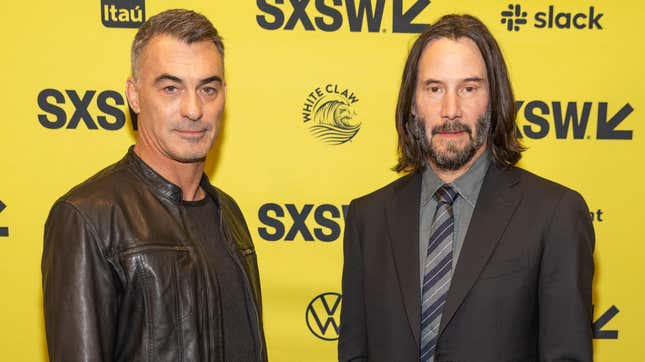 In these days of diminishing media literacy, sometimes it feels like audiences want everything spelled out for them. But John Wick: Chapter 4 audiences must be a superior breed; franchise director Chad Stahelski says John Wick fans preferred to keep an air of mystery to the fourth installment, which may or may not be the last of the franchise.
Keanu wonders if "John Wick" has gone too far
"We had a different ending," Stahelski tells Empire in a new interview. "We shot an ending where you actually saw John Wick at the end of the movie. So it was very clear that he was still alive. The audiences we tested with absolutely preferred the ambiguous ending."
Although they filmed an alternate approach, the one that made the final cut— wherein (spoiler alert!) John Wick (Keanu Reeves) appears to die—is "the ending Keanu and I wanted," Stahleski says. In fact, the entire film was reverse-engineered from that premise. "I had just read this treatise on samurai etiquette called Hagakure, the art of the way of dying," the stuntman-turned-filmmaker explains. "And we're like, 'Yeah, he's got to die. And we got to come up with the coolest way to make [that] happen. We've got to make it all about, 'you can only [have] a good death if you had a good life.' That's the first line we wrote on a napkin in Japan, three years out."
Stahleski says that he and Reeves came back for a fourth flick because they "didn't feel like we stuck the landing" with Chapter 3. Now that they've hit on an ending they both seem satisfied with, one would think that's it. But Lionsgate, of course, isn't ready to let John Wick go. Stahleski previously said he isn't sure whether he'd make a Chapter 5, "But I could wake up tomorrow and have a cool idea that I'd pitch to Keanu, or he would pitch to me, and it might hit that chord of, 'Oh my God, we got to do this right now.'" Enjoy that ambiguity while it lasts!