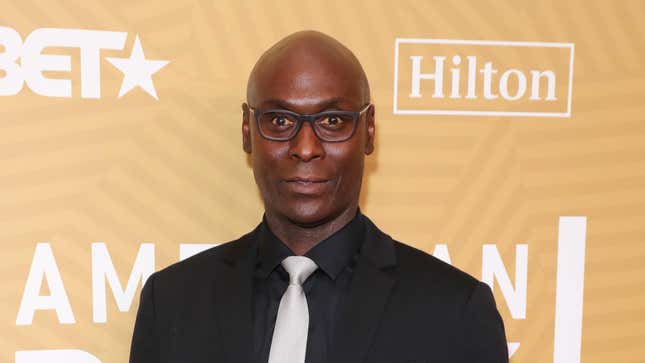 The producers of Disney+'s Percy Jackson series have just officially reached out and pulled the "Add some immediate interest to our cast" lever—which is to say that Variety reports that certified TV royalty Lance Reddick has just been added to show's roster, where he'll be playing the king of the Olympian gods, Zeus.
Reddick joins the series—adapted from Rick Riordan's well-regarded YA novel franchise, about a young man who suddenly learns that he has divine parentage—alongside Lost In Space star Toby Stephens, who'll be playing the Greek god Poseidon. (Fans of the series will know how key that particular deity is to the overall plot.) The two join what is already a very full cast, including Walker Scobell as Percy himself, and Leah Sava Jeffries and Aryan Simhadri as his young friends. Other mythological additions to the cast include Timothy Omundson (Hephaestus), Jay Duplass (Hades), Megan Mullaly (the fury Alecto), Lin-Manuel Miranda (Hermes), and Jason Mantzoukas (Dionysus).
Reddick, meanwhile, has been pretty busy of late: He's fresh off of Netflix's attempt to turn the Resident Evil games into a TV show, which he was pretty obviously the best part of; he's also deeply ensconced over in the John Wick franchise, with appearances scheduled for both John Wick: Chapter 4 (out this March) and the spin-off film Ballerina. Stephens, meanwhile, starred most recently in a wholly different YA adaptation, the TV version of the teen spy Alex Rider books; he's also been regularly doing theater.
Percy Jackson was previously adapted (to noted unhappiness on Riordan's part) with a pair of films in 2010 and 2013. The author is reportedly much more closely involved with this new version, which is set to arrive on the Disney-owned streaming service some time in 2024.