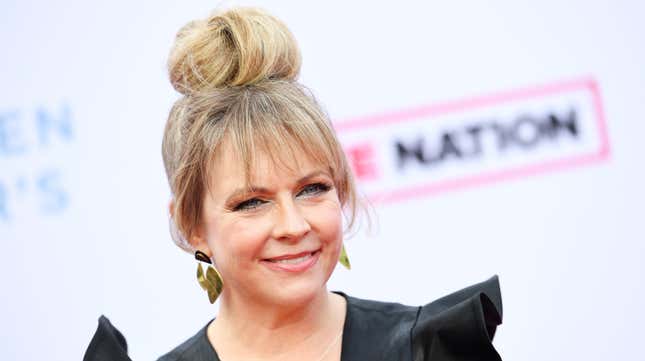 Actor Melissa Joan Hart, who is known for starring in Sabrina The Teenage Witch, says she helped get students away from the scene of the school shooting that happened at Nashville's The Covenant School on Monday, which led to the deaths of three children and three adults.
Roseanne Barr says Sara Gilbert stabbed her in the back and stole her money
"My kids go to school right next to a school where there was a shooting today," said Hart in an emotional video posted via her Instagram on Tuesday. While her children's school wasn't in session that day, Hart said that she and her husband, Mark Wilkerson, were there for a parent-teacher conference, leading them to be nearby to help aid the students "escape the shooter situation" at The Covenant School.
"We helped a class of kindergartners across a busy highway that were climbing out of the woods, that were trying to escape the shooter situation at their school," said Hart.
She added, "We helped all these tiny little...kids cross the road and get their teachers over there, and we helped a mom reunite with her children."
In the video, Hart revealed that, unfortunately, this isn't the first time her family has been in close proximity to a school shooting. "We moved here from Connecticut, where we were in a school a little ways down from Sandy Hook," said the Drive Me Crazy actor, referring to the deadly 2012 elementary school mass shooting which left 20 children and six adults dead.
After starring in Nickelodeon's Clarissa Explains It All, Hart became well-known for her teen roles in the series Sabrina The Teenage Witch and the 1999 film Drive Me Crazy. In 2010, she would go on to star in the ABC Family sitcom Melissa & Joey beside actor Joey Lawrence. Back in 2016, Hart joined actor Julianne Moore and the organization Moms Demand Action in a New York City march advocating for gun control in the wake of increased school shootings.

"I just don't know what to say anymore," said Hart at the end of the video. "It is just, enough is enough."
[via CNN]