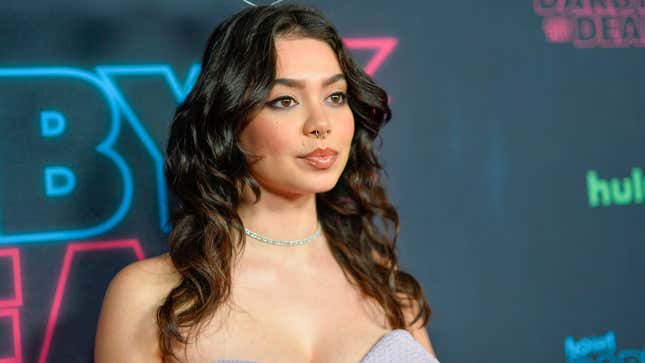 When Disney first embarked on its apparently endless plans to film live-action remakes of its celebrated catalogue of animated films—which kicked off in earnest, we'd argue, with Kenneth Branagh's Cinderella in 2015—the question of whether to bring back members of the original cast to reprise their roles was rendered largely moot by the fact that most of said cast members were, well, dead. (Of the original cast of 1950's Cinderella, for instance, only William Edward Phipps, who played Prince Charming, and June Foray, the animation legend who provided the noises for Lucifer the Cat, were still alive when Branagh's film came out, and both were in their 90s.)
Movies that Matter: The Battle of Algiers - The False Documentary
But as live-action Disney has raced haphazardly to catch up with animated Disney, those gaps have gotten a lot smaller—culminating in the reveal last month of the Moana remake, with Dwayne Johnson reprising his role as the demigod Maui just seven years after voicing him for the animated film. This week, though, the film's star, Auli'i Cravalho, confirmed that she will not be doing the same.
Cravalho, who's an executive producer on the film, confirmed the news to fans on her Instagram this weekend, telling viewers that "I believe it is absolutely vital that casting accurately represents the characters and stories we want to tell." (Cravalho is presumably referring to the fact that she's now 22, while Moana in the film is 14; Johnson, playing an immortal, can presumably skirt those issues.) "I can't wait to find the next actress to portray Moana's courageous spirit, undeniable wit and emotional strength," Cravalho added. "I'm truly honored to pass this baton to the next woman of Pacific Island descent to honor our incredible Pacific peoples, cultures and communities that help inspire her story, and I look forward to all the beautiful Pacific representation to come."
Cravalho's statement comes as Disney is facing controversy over its casting for another remake focused on characters of Pacific Island descent: The live-action Lilo & Stitch, which has faced critiques in some quarters for casting actors who are lighter-skinned than their animated counterparts—including Sydney Agudong as Lilo's sister Nani.