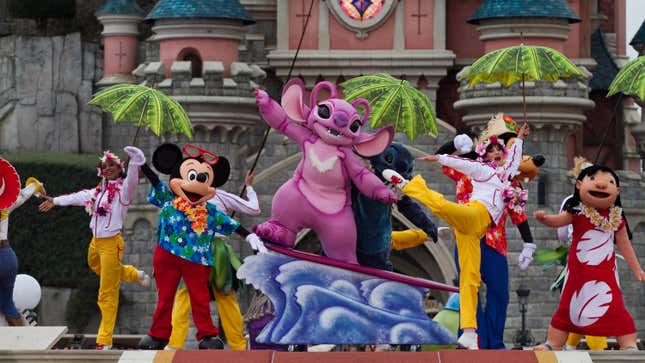 The creative void that spits out ideas such as Frozen 3, Toy Story 5, and a photorealistic Lion King adaptation has done it again. Capitalizing on the recent string of hit movies starring small, blue computer-generated creatures and the success of Elvis, Disney is moving forward with their long-threatened Lilo & Stitch remake, and they're bringing Zach Galifianakis along for the ride. So, 14 years after G-Force, it's time Galifianakis dealt with another batch of CGI monsters as the star of Lilo & Stich.

"The Amazing Race" host Phil Keoghan on auditions, and being prepared
As they've done in the past, Disney has scooped up a promising young director for another installment of their endless brand awareness exercise. The co-director of the Oscar-nominated Marcel The Shell With Shoes On, Dean Fleischer Camp, will do his best to inject some warmth and creativity into another one of these things. We salute their efforts.

The Hollywood Reporter notes that the film will have the unfortunate distinction of being unceremoniously dumped on Disney+. There, it can disappear into Disney's ever-growing content library only to re-appear when people search Lilo & Stitch and are confronted with a hazy memory of this remake's existence.
Lilo & Stitch is just one of several reimaginings the studio has in the pipeline. Later this year, Disney will release The Little Mermaid and Peter Pan & Wendy; next year, Snow White and the Lion King prequel Mufasa. Then there are all the odds and ends that the company announced over the last few years, including a Cruella sequel, an Aladdin sequel, and remakes of Robin Hood and Bambi. There was also talk of a Jungle Book 2—though we have to assume that after Lion King, there was no need for both. One week after Disney announced massive layoffs and another round of animated sequels, maybe it's time for the Mouse House to dream a little harder.