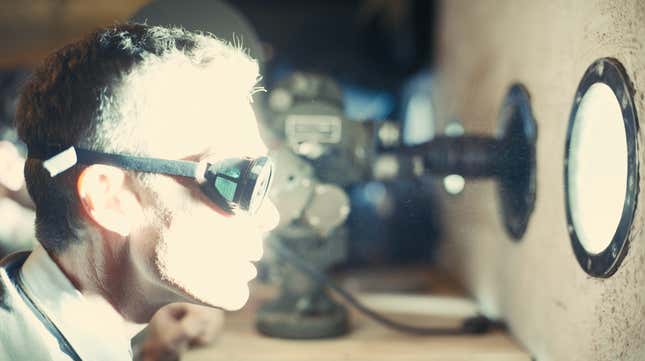 Although we've now cruised comfortably past the summer of Barbenheimer, that hasn't stopped the latter portion of that particular cinematic portmanteau from racking up a few last major wins. Which is to say that Christopher Nolan's tale of the creation of the atomic bomb (and the petty rivalries and bickering that surrounded and followed it) is poised to break the $900 million mark at the international box office this week—which will make Oppenheimer the most successful biopic of all time.

Film critic Logan Paul finally reviews "Oppenheimer"
Cillian Murphy's turn as J. Robert O will take the crown from Oscar-winner Bohemian Rhapsody, which made $903 million during its 2018-2019 run at the box office. (It picked up another $7 million with a brief return engagement in 2020.) Like Bryan Singer's Freddie Mercury biopic (which won Oppenheimer co-star Rami Malek the Best Actor Oscar in 2019), Nolan's film was propelled by a strong showing at the international box office. The movie did especially well in the U.K., Germany, and, surprisingly, China, which ended up spending $48 million on a film focused on Oppenheimer's ambiguous relationships with both his creations, and his government. (Way less ambiguous: The film's non-existent reception in Japan, which never even bothered with a release. Bohemian Rhapsody, by comparison, made a massive $115 million in the country.)
Although it's been dwarfed by Greta Gerwig's Barbie throughout its theatrical run, that's really only a relative deficit for Nolan's film: Oppenheimer is the director's most successful movie since he stopped making Batman flicks circa 2012, and is still bringing in small amounts of cash even in its 9th weekend in theaters. And god only knows what'll happen whenever Oscar season actually rolls around: We wouldn't be surprised to see Universal roll the movie right back out to remind people why it's likely to be nominated for so many awards.