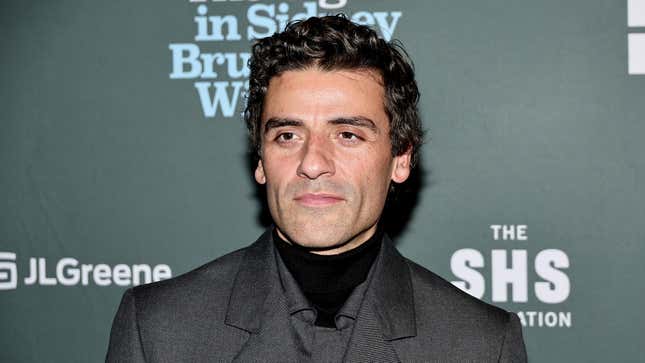 Did you know iconic novelist Kurt Vonnegut was apparently "obsessed and embroiled in the chilling hunt for a serial killer" in '60s Cape Cod? And that he formed a "dangerous bond with the prime suspect" in the murders? Well he did, according to the true crime book Helltown by Casey Sherman, which is now being developed as an eight-episode series that might star Oscar Isaac as Vonnegut. (Some of Vonnegut's thoughts on this particular serial killer were previously collected in his book Wampeters, Foma And Granfalloons.)
Variety says Isaac is "in discussions" to lead the show as Vonnegut, and this would take place at a time when he was working at a car dealership to support his wife and children. Severance executive producer Mohamad El Masri will be the showrunner and writer, and Edward Berger—director of All Quiet On The Western Front, a somewhat surprising favorite among Oscar voters—will direct. Outside of that groundbreaking war movie remake that everyone is definitely talking about, Berger has also worked on Your Honor and The Terror.
The book version of Helltown is about the pursuit of serial killer Tony Costa, with Vonnegut's involvement (and Norman Mailer's separate, unrelated involvement) tied-in as sort of a side-story alongside the main murder stuff. It sounds like the show will shift that slightly, making Vonnegut's curiosity about the killings more of a focal point. That means, assuming Isaac's discussions work out favorably, we'll get to see plenty of him with wild hair and a big mustache, so that'll be fun (it's also worth noting that Isaac and Vonnegut do share a bit of a passing resemblance, so it might be a little uncanny if he grows his hair out and gets the right mustache).