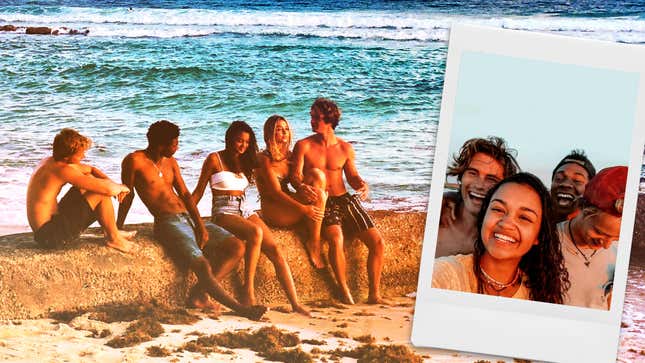 For two fleeting and beautiful seasons, no television show bottled the pregnant promise of a teenage summer like Netflix's Outer Banks. Centered around five North Carolinian teens hunting for local-legend treasure, the Netflix series was so unabashedly ridiculous that asking questions like "Is the middle of a police chase really the best time for a hot tub party?" became just another part of the sweaty, booze-addled fun. It could be a downright blast to watch.
Over its first 20 episodes, Outer Banks transformed from a Sativa-infused Nicholas Sparks tale into a Riverdale-pilled Goonies. In the fictional town of Kildare, bigger always equaled better. Bonkers, brazen, and confidently heavy-handed, the show felt like a pressure-cooker manifestation of the intense, hormonal uncertainty that drives adolescence, intercut with high-speed chase scenes on every kind of transportation imaginable. While much of that is still there in the series' third season, the zany, low-stakes fun that balanced Outer Banks out has almost completely disappeared.
Released on February 23, Netflix's latest installment of OBX stops sweating the small stuff—crushes, friendships, social hierarchies, family dramas—and the show's ingeniously hermetic feel suffers for it. As Christina Izzo nicely put it in her D- review of the season: "In expanding the OBX world from small neighborhood rivalries to international crime rings, it's clear that the showrunners favor sheer adrenaline over any other hormone." And that gets at the series' biggest problem this time around: Without the buoyancy of simpler adolescent themes, the show starts to sink.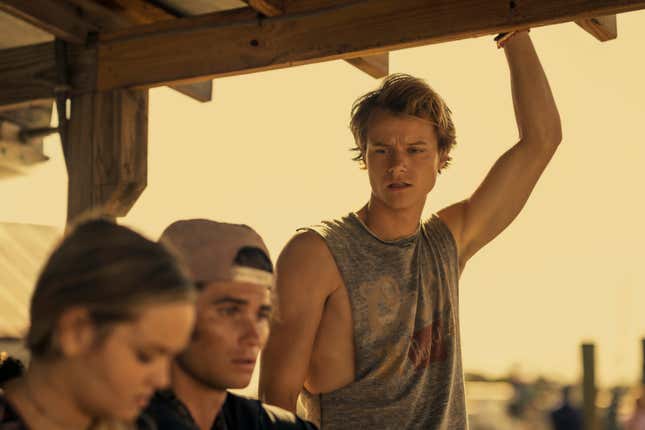 Loosely structured on the class divide between the community's elite (Kooks) and the less materially fortunate townies (Pogues), Outer Banks chronicles the capers of a central gang of Pogues: John B. (Chase Stokes), JJ (Rudy Pankow), Pope (Jonathan Daviss), Kiara (Madison Bailey), and Sarah (Madelyn Cline). John B., JJ, and Pope are born and bred "Pogues For Life," a group mantra that frequently precedes their most ridiculous capers. As they each huff at their parents in respective "It's not my dream, it's yours" scenes, Kiara and Sarah are both Pogue converts but born Kooks. In fact, Sarah was once a certified "Kook Princess," the daughter of businessman/murderer Ward Cameron (Charles Esten) and sister to Rafe "Country Club" Cameron, (Drew Starkey, a loyal student of the Evan Peters school of volatile teen psychopathy).

For this crew, the age-appropriate structures of summer and school are just a suggestion. Hunting for the hidden treasure that John B.'s presumed-deceased father found just before he disappeared is their main purpose. Season to season, the lore-heavy prize they're after just keeps growing in size and value. First, it's $500 million in gold bars; next, another $500 million appears in the form of an ancient cross hidden by one of Pope's formerly enslaved ancestors. Now, in season three, the teens are hopping through coastal Caribbean towns and chasing down a briefly introduced series of side characters in search of the lost golden city of El Dorado. By the time John B. and JJ are casting off in a boat for South America, it barely matters how they got there—but a multi-episode arc's worth of expositional dialogue will eventually spell it out.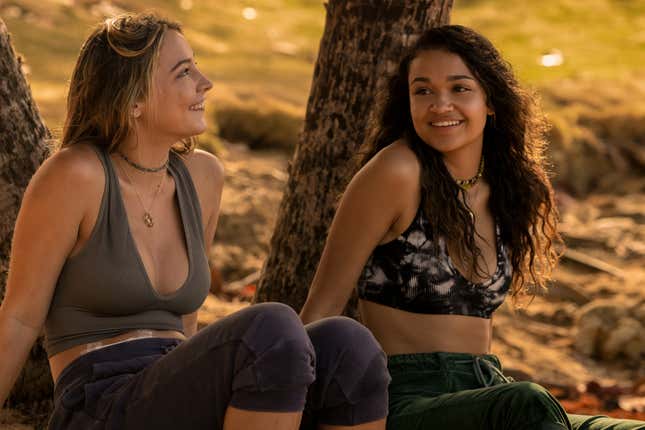 Outer Banks taps into the gleeful, saccharine ridiculousness of that well-loved cornerstone of teen dreams, The CW. There are beautiful high-school students portrayed by beautiful full-blown adults, big swing plot twists reliant on a bushel and a peck of good faith, and so, so many longing glances. (No wonder the mysterious healing "shroud" that comes with the cross doesn't really interest the Pogues; a cast of twentysomethings playing 16-year-olds doesn't need much help with eternal youth.) Although the series dabbles in overarching themes of class inequity, collective care, and chosen family, Outer Banks' real treasure lies in bottling a hangout, in capturing the essence of a long, hot day of being stupid kids together.
Unfortunately, season three rarely lets its central friend group do that, and the authenticity of their bond, a driving force behind the show's watchability, suffers for it. Without moments of raucous respite (Where are the keggers? The bonfires? The non-treasure-hunt-related jet ski rides?), Outer Banks' already lax continuity feels even more spare. An exponentially growing set of characters, locations, and dramatically named ancient relics obscures the thick, humid vibes that used to hold the show together through its unending zigs and zags.
Even the series' not-so-secret weapon, its pure horniness, is in short supply. A flirtatious storyline between Cleo and Pope feels forced in the name of paving the way for another Pogue-cestuous ship, and between three different continents, there's less screen time for hormonal yearning. Although the evolution in John B. and Sarah's relationship gives Cline—Outer Banks' biggest star— something new to play with, issues that are worth addressing get tied up all too swiftly in the name of their too-big-to-fail quest. The heart wants what the heart wants, but only until there's a train that needs robbing in Wilmington.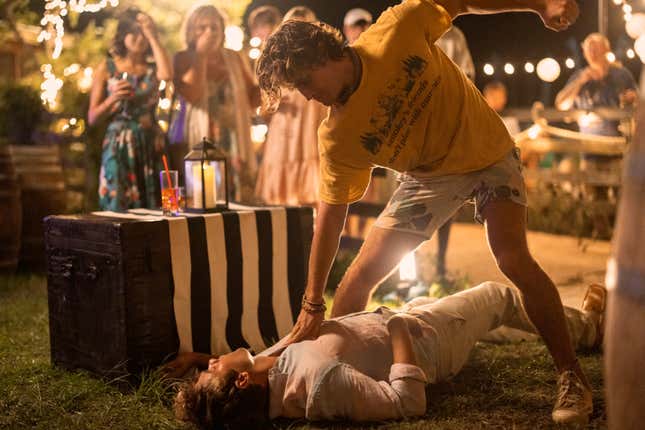 If sheer adrenaline really is the mission going forward here (Outer Banks has already been renewed for a fourth season), the creators have missed the show's fundamental hook: the impossible teenage dream that the Pogues embody with their plucky, perfectly tanned glory. At its best, Outer Banks serves as a looking glass into the way teens yearn to see themselves: in the perfect pair of jean shorts, at the center of stakes so high they justify every sweeping surge of emotion. Matters of the heart have always outweighed everything else for this doe-eyed gang of grifters (and in turn, the audience that connects with them). Forget El Dorado—what's going on with Kiara and JJ?

Outer Banks' sweet spot lies in toeing the line between familiarity and unpredictability, mundanity and profundity. Part of the excitement in watching the Pogues cheat death episode after episode is the all-but-assured party at the end of the caper, the dock hang after the gunfight, the surf session after the hurricane. The frazzled, intercontinental arcs and blooming cast of characters in season three set a course away from that summer feeling. Something in the saturated veneer cracked, and for the first time, the party feels busted.