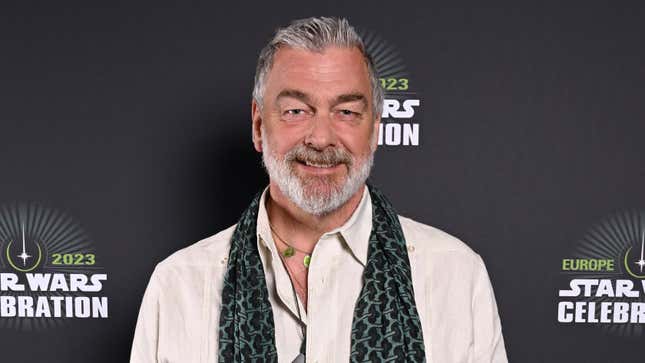 Ray Stevenson, the Irish actor known for roles in the Thor franchise and recently the Bollywood smash hit RRR, has died at age 58. According to a report from Italian newspaper La Repubblica, Stevenson was hospitalized in Ischia while in production on the film Cassino On Ischia. A representative for the actor confirmed his passing just four days before his birthday, though no further details were made available, per The Hollywood Reporter.
Natalie Portman and Christian Bale on working with Taika Waititi
Stevenson had a prolific career that included high-profile television projects like Rome (in which he played Titus Pullo), Black Sails (playing Blackbeard), and a stint on Dexter (as Isaak Sirko). He also appeared in major franchise films like the Divergent series and portrayed Frank Castle in Punisher: War Zone, later double dipping in the Marvel pool by playing Volstagg in the Thor series. Other memorable roles include projects such as The Other Guys, The Three Musketeers, and The Book Of Eli, among many others. He'll soon appear as Baylan Skoll on the Disney+ Star Wars series Ahsoka.
Acting was "something I'd always dreamed about, and I'd always wanted to do it, but it didn't seem at all possible or approachable," Stevenson told The A.V. Club in 2015. "But the desire to get involved in this profession, and try to find out more about it, just wouldn't leave me. So eventually, I was 25, I think, when I started going to an evening school, a bona fide theater school, and did two nights a week. And after two weeks it terrified me, so I knew I wasn't going to have a choice. This wasn't a decision. I had to take a leap and see what would be of it." He "was always drawn to movies" and dreamed of having a career onscreen; after finishing theater school, "I went straight in to work, and it's been a tremendous ride ever since," he said.
Stevenson is survived by his three children Sebastiano, Leonardo and Lodovico with partner Elisabetta Caraccia, per THR. R.I.P.