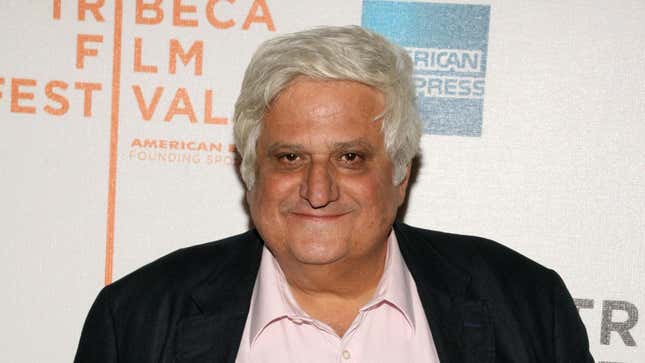 Michael Lerner, a veteran character actor most known for his Oscar-nominated role as fast-talking studio head Jack Lipnick in the Coen brothers' 1991 film Barton Fink, has died. His nephew, actor Sam Lerner, announced the news via social media on Sunday. He was 81 years old.
Food Network host Jonathan Bennett dishes on "Halloween Wars"
"We lost a legend last night," wrote Sam on Instagram. "It's hard to put into words how brilliant my uncle Michael was, and how influential he was to me. His stories always inspired me and made me fall in love with acting. He was the coolest, most confident, talented guy, and the fact that he was my blood will always make me feel special. Everyone that knows him knows how insane he was—in the best way."
He continued: "I'm so lucky I got to spend so much time with him, and we're all lucky we can continue to watch his work for the rest of time. RIP Michael, enjoy your unlimited Cuban cigars, comfy chairs, and endless movie marathon."
Born in Brooklyn, New York in 1941, Lerner got his start as an acting student at Brooklyn College, eventually receiving a Fulbright Scholarship to study theater at the London Academy of Music and Dramatic Art. After two years in London—where he appeared in Yoko Ono's 1968 experimental film Smile—he was invited to join the American Conservatory Theatre in San Francisco before being scouted by an agent and moving out to Los Angeles.
With an acting career spanning decades, Lerner's first on-screen roles consisted of guest appearances on classic TV shows like The Brady Bunch, The Bob Newhart Show, Hill Street Blues, and M*A*S*H. Making his film debut in 1970's Alex In Wonderland, the character actor would become known for his supporting roles, breaking out from behind the screen in Eddie Murphy's Harlem Nights, Elf, and for his Oscar-nominated part in the Coen brothers' Barton Fink.
"I read the script, and you just know good writing. It was brilliantly written, and I just knew it," Lerner said about taking the part in Barton Fink to The A.V. Club in 2016. "I did the monologue the way I wanted to do it and I just walked [out] of the room and that was it. And Joel and Ethan were just sitting in a corner just laughing and laughing and that was it."
Later in his career, Lerner popped up in films like Mirror Mirror and X-Men: Days Of Future Past, while also having a guest spot on Glee as an investor for a Broadway revival of the musical Funny Girl.