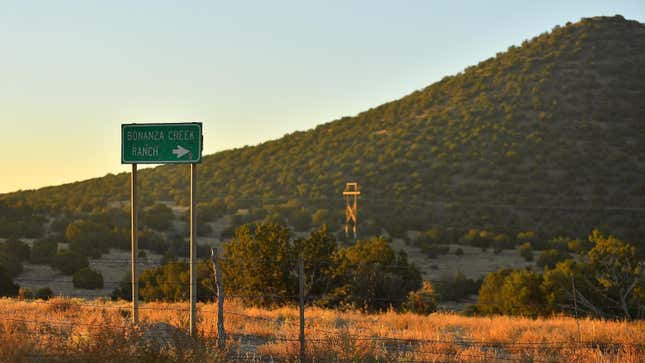 In the wake of Alec Baldwin's manslaughter charges, the producers of the Rust have announced that filming will pick up again, with some new cast and crew members. Despite the prosecution against Baldwin for the accidental shooting of cinematographer Halyna Hutchins, the actor will maintain his lead role in the film.
Whose bright idea was it to cast Alec Baldwin in a Kent State movie?
Additionally, a documentary on the life and work of Hutchins will be made by director Rachel Mason and producer Julee Metz. The shooting of the documentary has the "full support" from crew members, as well as Hutchins' husband, Matthew Hutchins. Matthew will now serve as an executive producer on the documentary and Rust.
"Both Mason and Metz were close friends with Halyna, and they look forward to working with the production to honor their friend and show the brilliance and depth of Halyna's talent while conveying what her loss has meant to her friends, colleagues and the entire film industry," Rust Movie Productions says in a statement, per The Hollywood Reporter.
The new additions to the crew include cinematographer Bianca Cline (Marcel the Shell With Shoes On), who will take over Hutchins' duties following her death. She reportedly has the "blessing and support" from Matthew Hutchins, and plans on donating her earned salary to charity.
Grant Hill and Stephen Marinaccio join the project as producers, with Gary Jensen and Paul Jordan of Tenet Production Safety on as safety officers and Christine Brandt working as the production designer. Newly enacted safety protocols for the production include the prohibition of any working weapons or ammunition.
Some of the crew members plan on returning to set to finish the film, including stunt coordinator Allan Graf, costume designer Terese Davis, makeup department head Stacy Lockhart, hair department head Anna Williams, and director Joel Souza.
"Though bittersweet, I am grateful that a brilliant and dedicated new production team joining former cast and crew are committed to completing what Halyna and I started," Souza says in a statement. "My every effort on this film will be devoted to honoring Halyna's legacy and making her proud. It is a privilege to see this through on her behalf."
In addition to Baldwin, all of the principal cast members will return to finish filming the necessary scenes. Melina Spadone—a lawyer for Rust Movie Productions—shares that the scene which led to the death of Hutchins' has been rewritten.
Following the deadly 2021 incident—which occurred while filming on the Bonanza Creek Ranch—production moved from New Mexico to California, with new locations scouted early last year. Several producers, including Baldwin, are still fielding new lawsuits and investigations into the set's safety practices. Additionally, Rust Movie Production is currently appealing a fine handed down by New Mexico Environment Department's Occupational Health and Safety Bureau.