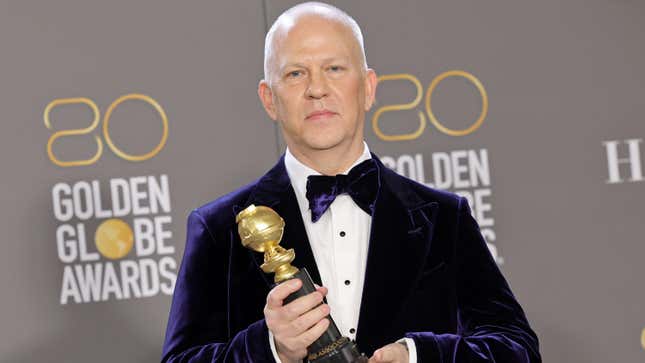 Netflix has found itself in an American horror story that no one can relate to. Business Insider reports that Ryan Murphy, creator of such Netflix shows as Dahmer—Monster: The Jeffrey Dahmer Story and the One Flew Over The Cuckoo's Nest prequel we swear exists, is leaving Netflix for Disney after his five-year deal concludes this year. Murphy made headlines in 2018 when he left his home at Fox and signed with Netflix for a reported $300 million. Now that Netflix has a model for serial killer shows that can be supplemented by several documentary series, Murphy can return to Disney and, more importantly, FX executive John Landgraf. Under Landgraf, Murphy produced his most popular work, including American Crime Story, American Horror Story, Feud, and Pose—not to mention the one that started it all: Nip/Tuck.
Matthew Modine talks "Stranger Things"
From 2000 to 2018, he produced projects that cast a wide net, appealing to theater kids, zoned-out TV watchers, and old Hollywood nerds alike, generating hit after hit for Fox and its sibling networks. His work remains divisive but undeniably popular, with his ability to please mass audiences and critics alike—though not always simultaneously—being a blessing and curse. For our part, The A.V. Club called The People V. O.J. Simpson: American Crime Story the best show of 2016.
It's hard to tell if Murphy did for Netflix what the streamer hoped for. He undoubtedly produced several hits, including Dahmer and 2022's The Watcher, that were as divisive as the rest of his output. However, there were some high-profile and expensive misfires at the beginning. His historical epics Hollywood and Halston—keep this guy away from titles that start with the letter H—disappeared without a trace. At the same time, The Prom and The Politician became memes before taking their place in the pop culture Phantom Zone, never to be heard from or discussed again.
Let's just hope Disney doesn't get stingy with the Disneyland passes again.