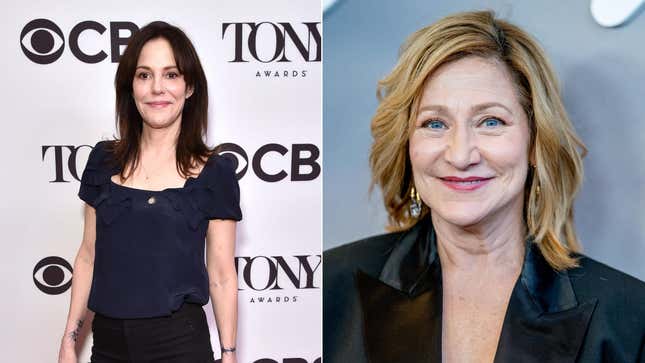 The writers are on strike over unfair treatment, unfair pay, and the looming threat of being largely replaced by AI, but that doesn't mean the entertainment industry has completely stopped. There are plenty of good ideas out there that don't require writers! Besides, the strike has only been going on for a few weeks, it's not like the movie and TV studios are so creatively bankrupt without the writers—the ones whose contributions to their record profits apparently aren't worth acknowledging—that they can't come up with worthwhile concepts alone!
Anyway, Showtime is looking to resurrect both Nurse Jackie and Weeds, two classics from the Showtime library, with at least original stars Edie Falco and Mary-Louise Parker attached to return. This comes from Deadline, which says deals are still being worked out, but the plan is to put both revivals on "fast-track development" to launch as early as possible in 2024—with Deadline also specifically noting that that timeline is obviously contingent on the strike ending, since actual work on these projects can't happen until writers get involved. (It's almost like they are the Most Important part of the process!)
That timing heavily implies that Showtime (sorry, Paramount + With Showtime) wants to get this in place so it has something it can do the minute the strike ends, but it's worth remembering that "let's relive the glory days" has been Showtime's main strategy for a while now. In addition to Dexter: New Blood, there's a Dexter prequel in the works, millions of Billions spin-offs, and an L Word reboot to replace the canceled L Word revival, and those announcements all pre-date the strike. So, regardless of what the writers are doing, this seems to be Showtime's whole plan. But still, this would be easier if the writers were getting paid what they deserve, right?