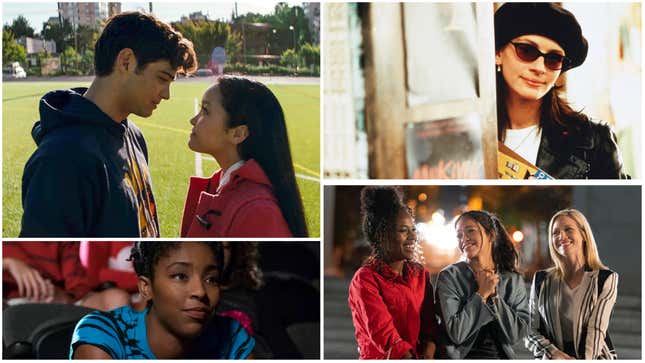 Netflix's ever-expanding library has been good news for lovers of that most delightful of film genres: the romantic comedy. While the streaming giant boasts an impressive collection of classics from era-defining filmmakers—Nora Ephron's When Harry Met Sally and You've Got Mail are available, as is Nancy Meyers' Something's Gotta Give—Netflix is also forging ahead with enough romantic comedies of its own to define this generation of cinema—To All The Boys I've Loved Before is a bona fide franchise for a reason, and critical darlings The Incredible Jessica James and The Lovebirds feel like instant classics. And this weekend brings the heralded return of Reese Witherspoon and Ashton Kutcher to the genre, with Your Place Or Mine.
Because The A.V. Club is always looking to help you to satisfy your viewing needs (especially circa Valentine's Day!), we've pulled together our guide to the best rom-coms available right now on the service. Some of these selected titles also appear on our best Netflix movies list, but bleeding hearts would surely agree romantic comedy deserves its own spotlight. If you're in the mood to both laugh and swoon, read on for our updated recommendations.

This list was last updated on February 11, 2023.