Here's what's up in the world of TV for Thursday, August 4. All times are Eastern.
Top picks
Steven Universe (Cartoon Network, 7 p.m.): Steven Universe's jam-packed summer continues with a special, extra-long episode that introduces Uzo Aduba as the brand-new Crystal Gem, Bismuth. Bismuth fought alongside the rest of the Crystal Gems to save Earth 5,000 years ago, but wound up trapped inside Lion's mane. When Steven accidentally frees her, she has to readjust to a brand-new reality. Since Aduba's casting was announced last month, fans have been speculating wildly about how Bismuth will fit into the show's world. Eric Thurm doesn't have too much of a preference so long as Aduba gets to lend her pipes to the next Steven Universe musical episode.
Olympic Preview (NBC, 8 p.m.): While there's plenty to suggest the upcoming Rio Olympic Games will be a disaster, NBC is putting its best foot forward with this preview of the games that doubles as a showcase of Brazil. Michael Phelps, Kerri Walsh Jennings, Usain Bolt, and the U.S. women's gymnastics team are on hand to convince America that the Summer Olympics will still be fun, even if the athletes can't put their heads underwater.
Greatest Hits (ABC, 9 p.m.): ABC wraps up this summer music series with a two-hour finale exploring the biggest hits of 1980-2005. Celine Dion performs "My Heart Will Go On," Sheryl Crowe tackles "All I Wanna Do," Flo Rida performs a tribute to hip-hop, and Hunter Hayes teams up with Smash Mouth for a rendition of "All Star." And if that isn't enough to entice you, Ariana Grande is also performing a tribute to Whitney Houston.
G/O Media may get a commission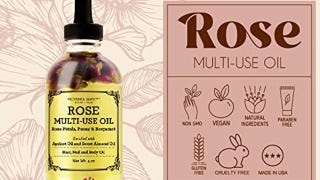 Provence Beauty Rose Multi-Use Oil
Premieres and finales
Home Free (Fox, 8 p.m.): In the two-hour finale of this Fox reality series, Tim Tebow awards someone a house. Or something like that. Basically some people fix up houses and everyone winds up feeling inspired. Then, presumably, Tim Tebow starts Tebowing.
Ice Road Truckers (History Channel, 10 p.m.): Remarkably, it's the 10th-season premiere of this History Channel series that—as far as we can tell—has nothing to do with history. But that hasn't stopped History Channel from churning out endless Ice Road Truckers content for the past 10 years. Keep on truckin', you truckers.
Nick Cannon Presents: Wild 'N Out (MTV, 10 p.m.): Nick Cannon's improv show returns for an eighth season, and tonight's premiere features rapper Tyga and TV personality Scott Disick. For those not in the know as to why those two are being paired together: They are two of the more famous exes of the Kardashian clan. Tyga is the former beau of Kylie Jenner while Scott is the father of Kourtney Kardashian's children. Whether or not that speaks to their ability to perform improv comedy is yet to be determined.
Streaming pick
The Office, "Office Olympics" (Netflix): As we head into the Rio Olympics, this is the perfect time to revisit The Office's own Olympic Games, which are only slightly less put together. With Michael and Dwight out of the office, Jim and Pam organize an afternoon of competition. This second-season installment is an early standout and—as Erik Adams puts it—the show's "first truly classic episode."