Here's what's up in the world of TV for Sunday, July 19th. All times are Eastern.

Top pick
Welcome to Sweden (NBC, 8 p.m.): Greg Poehler (indeed of the Boston Poehlers)'s semi-autobiographical series quietly stole hearts last summer, and it is now returning to do much of the same. Molly Eichel has an encouraging preview up now, and Kayla Kumari Upadhyaya will be taking on the Nordic series weekly from here on out.

Also noted
Golan the Insatiable (Fox, 9:30 p.m.): While the rest of Fox's Sunday night comedy block took the summer off, Golan the Insatiable picked up the slack with its plucky and deeply twisted charm. Tonight caps off a short and sweet six episode run, so do an intergalactic warlord (Rob Riggle) and his devoted goth kid acolyte (Aubrey Plaza) a solid and join Caroline Framke for the season finale, won't you?

G/O Media may get a commission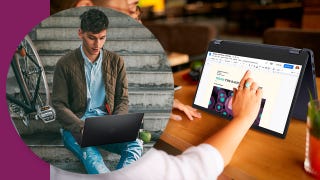 Ends August 15
Best Buy Anniversary Sale 2022
Ends August 15
Best Buy has a number of different promotions happening all for its Anniversary Sales Event. Laptops, tablets, TVs, you names it. Whether you're heading back to school or just trying to fill your home with some new tech, there is something here on sale that you've likely been waiting for.
Boston Trauma (ABC, 10 p.m.): An in-depth look at the hospitals of Boston and the staggering trauma their professionals deal with from the creators of acclaimed docuseries NY Med and Boston Med. In other words, bleak and serious and real enough that making a joke like "and what percentage of the cases are thanks to bar fights?" is tasteless, but ultimately irresistible.

Regular coverage
Bojack Horseman (Netflix, 7 p.m.)
True Detective (HBO, 9 p.m.)
Ballers (HBO, 10 p.m.)
The Brink (HBO, 10:30 p.m.)
Masters of Sex (Showtime, 10 p.m.)
Humans (AMC, 10 p.m.)
The Strain (FX, 10 p.m.)
Halt and Catch Fire (AMC, 10 p.m.)
Classic coverage
The Simpsons (2 p.m.): Erik Adams is up at bat to get into "Treehouse of Horror VII."

Tomorrow in TV Club
Joshua Alston makes the case for why schlock movies are better served on television now - and yes, this is kicking off the countdown to Wednesday's SyFy original event, Sharknado 3: Oh Hell No!

What else is on?
Trash reality shows!
Big Brother (CBS, 8 p.m.): Episode #1712!
Celebrity Family Feud (8 p.m.): featuring GRONK!

British things!
Last Tango in Halifax (PBS, 8 p.m.): "A srtanger walks into Caroline's life and calms her nerves about looking after Flora on her own"!
Poldark (PBS, 9 p.m.): "Demelza plays matchmaker; the miners riot"!
Baseball!
Dodgers at Nationals (TBS, 1:030 p.m.)
Red Sox at Angels (ESPN, 8 p.m.)

Golf!
The Open Today: Final Round Play (ABC, 3 p.m.): in Scotland!
American Century Championship (NBC, 3 p.m.): with Justin Timberlake(?)!
LGPA Marathon Classic (Golf, 2 p.m.): with ladies!
Back to the Future!
Back to the Future (AMC, 11 a.m.)
Back to the Future Part II (AMC, 1:30 p.m.)
Back to the Future Part III (AMC, 4 p.m.)
(it's an all day marathon, you get it.)

In case you missed it
Bojack Horseman: Netflix's sleeper hit came back all at once on Friday! Check out Caroline Framke's daily reviews for all the animal puns, existential crises, and the inevitable madness binge-reviewing induces. Join her before it devolves into Caroline Framke/Vincent Adultman fanfic.