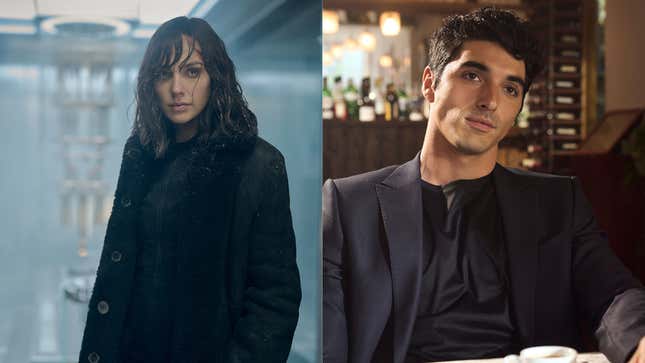 Welcome to the weekend edition of What's On. Here are the big things happening on TV from Friday, August 11 to Sunday, August 13. All times are Eastern. [Note: The weekly What's On will publish on Sundays.]
Why Christian Bale would love to be friends with Burt Berendsen
---
1. Gal Gadot has a Heart Of Stone
Netflix, Friday, 3:01 a.m.: Gal Gadot follows 2021's Red Notice with another Netflix action film. In Heart Of Stone, she plays spy Rachel Stone, who sets off on a mission to protect a mysterious MacGuffin called "The Heart" (the movie's title couldn't be more basic if it tried, huh?) before it falls into the wrong hands. Jamie Dornan, Sophie Okonedo, and Matthias Schweighöfer co-star, and Bollywood actor Alia Bhatt makes her Hollywood debut. Look out for The A.V. Club's review on Friday.
---
2. It's rom-com time with Red, White & Royal Blue 
Prime Video, Friday, 12:01 a.m.: This adaptation of Casey McQuiston's acclaimed novel follows the unlikely romance between British prince Henry (Nicholas Galitzine) and Alex Claremont-Diaz (Taylor Zakhar Perez), the son of the first female U.S. President. After a well-publicized incident, they are forced to spend time together, and, naturally, love blooms. The rom-com's cast includes Sarah Shahi, Uma Thurman, Stephen Fry, and Ellie Bamber.
---
3. Netflix adds reality dating series Down For Love
Netflix, Friday, 3:01 a.m.: Okay, the streaming platform already has tons of dating shows, but Down For Love actually looks pretty promising and heartwarming. The five-episode New Zealand series follows a group of people with Down syndrome on their search for romance.
---
4. A new documentary dives into the life of Biz Markie
Showtime, Friday, 8 p.m.: Directed by Sacha Jenkins, All Up In The Biz delves into rapper Biz Markie's rise to fame and how he helped pave the way for hip-hop artists like De La Soul, Big Daddy Kane, and E.P.M.D, among others. It features never-before-seen footage, musical interludes, animation, puppetry, and interviews with Markie and other prominent figures.
---
5. Swagger wraps up
Apple TV+, Friday, 12:01 a.m.: Underrated sports drama Swagger, inspired by the life of Kevin Durant, ends its second season with "Journey And Destination," in which the show's team plays its biggest game yet. The series hasn't been renewed, but let's keep our fingers crossed.