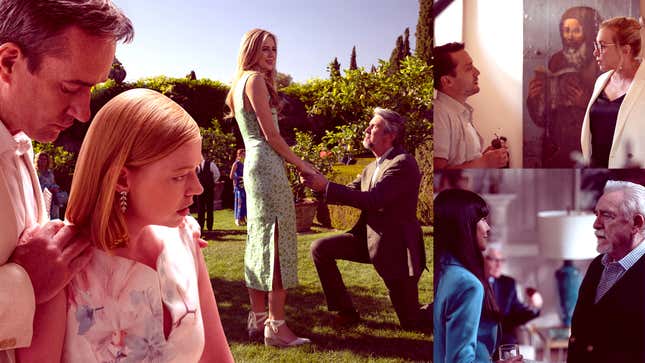 At the end of the second episode of Succession's final season, Logan Roy, the gruff patriarch in this comedic Shakespearean drama about a wholly dysfunctional media family, shared one kernel of truth that is still ringing in our ears: "Smart people know what they are." He was trying to convince (cajole?) his youngest to join him again, hoping to appeal to Roman's vanity by letting him know he belongs alongside him, not next to his older siblings.
But Logan's dictum seemed like a perfect distillation of what makes the Roy clan so ruthless. Even when self-awareness is not anyone's strength, the Roys know one thing about themselves: They can't and won't trust anyone. They are, by nature if perhaps most obviously by nurture, solitary animals. It's why so many of the relationships on the show are almost foundationally flawed: These are folks who struggle with being one, let alone a healthy two.
Thus, it makes sense we'd all be obsessed with the unhealthy aspects of so many of these relationships. Succession, after all, is built on the frailty of any kind of interaction, be it personal or professional. The Roys exist and thrive in a world where everything is a transaction. How could they ever fathom letting themselves be on the hook for a loving, caring romantic relationship?
And so, riffing off our previous Succession list, we're diving deep into the many pairs that populate the Waystar Royco environment. Here, at last, are the Big Problematic Couples on the show, ranked from least to most healthy.