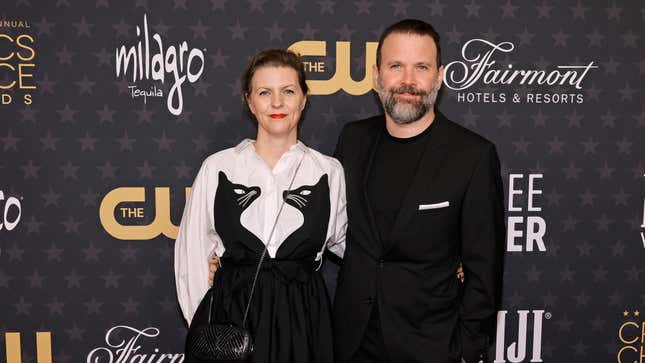 While the almighty Netflix ax may have prevented us from ever knowing the ending of 1899 (the Titanic meets Lost meets Black Mirror (in space!) epic from Dark creators Baran bo Odar and Jantje Friese), fans of incredibly weird timelines, rugged German men, and shows so complicated Netflix had to release an entire companion site to ease the viewing experience should be happy to know that Odar and Friese are coming back—and they're bringing even more dead kids with them.
Despite 1899's unceremonious cancellation, Deadline reports that the streamer has ordered yet another series from the duo—and they're giving them an eight-figure budget to do it.
Just like Dark, Odar and Friese's new show centers on a small town and more than a few dead kids. In conjunction with Boom! Studios!, the duo is adapting Something Is Killing The Children, an eerie 2019 comic series by James Tynion IV and Werther Dell'Edera.
The show's official logline reads as follows:
When the children of Archer's Peak begin to go missing, everything seems hopeless. Most children never return, but the ones that do have terrible stories—impossible stories of terrifying creatures that live in the shadows. Their only hope of finding and eliminating the threat is the arrival of a mysterious stranger, one who believes the children and claims to see what they can see. Her name is Erica Slaughter. She kills monsters
Hmm, where have we seen a mysterious monster-killing stranger before? It's not ringing any bells!
Just kidding. But while Something Is Killing The Children may initially sound like a cheap Stranger Things knockoff, hardcore Dark fans will remember when their beloved, PhD-level show was widely touted as "Stranger Things for grownups" before blossoming into a very, very different beast. You truly never know with these two, but as always we're excited to see where—and when—they go next.