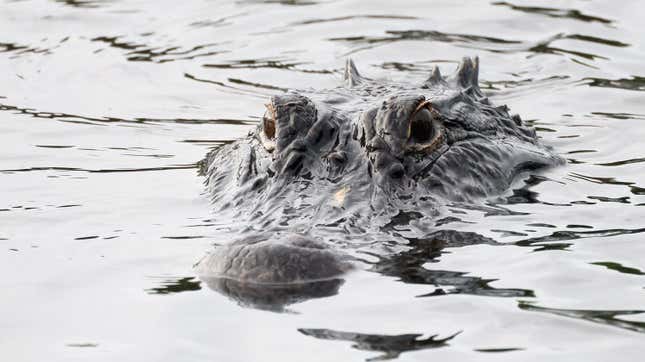 Earning $23 million its opening weekend and with sequels already being plotted out for the future, Cocaine Bear has proven that it has no natural enemy in the wild world of Hollywood. Except, maybe, a certain alligator that finds its own reserve of illegal drugs to consume and a community to wreak havoc upon. Per Entertainment Weekly, low-budget production company The Asylum has announced their newest film Attack Of The Meth Gator, which will introduce a new terror (among the countless currently existing ones) to the swamps of Florida this summer.
Known for such "mockbuster" cinematic gems like the Sharknado franchise and Transmorphers: Fall Of Man, The Asylum revealed the upcoming release of Attack Of The Meth Gator via the company's Twitter.
"Hold our bear...I mean, beer. Coming for your life this summer," reads the cheeky tweet, with the attached poster showing a red-eyed alligator looking ready to destroy every known Florida man in existence.
G/O Media may get a commission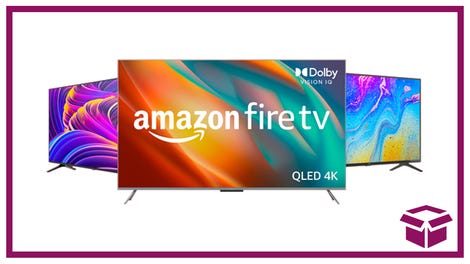 Ooh. stunning.
New Amazon Fire TVs
As the people rejoiced in the quote tweets, one commenter questioned what took the company so long to get the film announced.
"It took a long time to save up enough [science vial emoji] for this. We hired local gators and let's just say… their tolerance is quite high," replied The Asylum's Twitter account. We love to hear they're supporting the local alligator actor community!
Directed by Elizabeth Banks and starring Keri Russell, O'Shea Jackson Jr., Alden Ehrenreich, Margo Martindale, and the late Ray Liotta, Cocaine Bear is loosely based on the wild 1985 true story of a black bear accidentally consuming cocaine that was misplaced in the Georgia woods. As for Attack of The Meth Gator, the reality of alligators getting access to meth is more likely than you'd think, which pretty much checks out in the scheme of crazy things to occur in Florida.