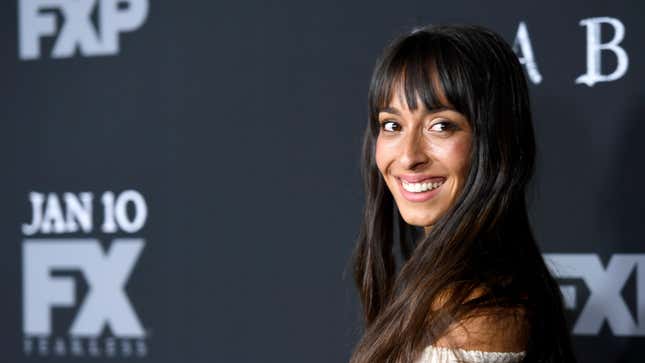 Now that Avatar: The Way Of Water has cemented the franchise's status as a certified cinematic steamroller, with two separate movies currently sitting at the top of the all-time box office charts, the movie's producers have started talking in a slightly more concrete way about their plans for the third, fourth, and fifth films in James Cameron's space-faring odyssey. (There's nothing like getting all the money to boost your confidence, it turns out.) Specially, producer Jon Landau—whose collaborations with Cameron, dating back to 1997 and Titanic, have now made him one of the single most successful movie producers in human history—has revealed a few more details about each film, including confirming that Oona Chaplin will star in the third movie as one of its primary antagonists, Varang, the leader of the "aggressive" Ash People.
As opposed to the first two Avatar movies, where the worst you could say about most Na'vi was that they could get kind of judge-y, re: trees and whales and flying lizards and stuff, Varang and her people will be more openly, well… bad. "There are good humans and there are bad humans," Landau said in a recent interview with Empire. "It's the same thing on the Na'vi side. Oftentimes, people don't see themselves as bad. What is the root cause of how they evolve into what we perceive as bad? Maybe there are other factors there that we aren't aware of." (We are guessing that "other factors" will also somehow be humans' fault.)
Chaplin is probably still best known for Game Of Thrones, where she played Talisa Maegry (and, uh, briefly Talisa Stark). She's set to appear in both Avatar 3 and Avatar 4, the latter of which, per Landau, will apparently have a big time jump. Meanwhile, we know from comments the producer gave to our colleagues at Gizmodo that the fifth film will take the Na'vi to Earth, keeping alive our dream of Avatars Take Manhattan.
Avatar 3 is currently scheduled for a Christmas 2024 release.