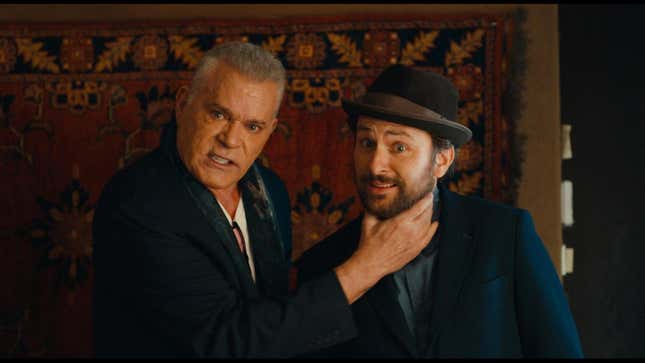 While we would love for It's Always Sunny In Philadelphia to keep feeding us Chardee MacDennis sequels and other unhinged content until the world ends (a feat the show certainly seems to be striving for), it's always fun to watch one of the Paddy's gang strike out on their own.
The latest to flex his behind-the-scenes chops is Charlie Day, whose "directorial debut" Fool's Paradise hits theaters in early May. (Obligatory scare quotes because we would argue that his actual directorial debut was the groundbreaking musical phenomenon The Nightman Cometh, but anything for marketing we guess!)
The film sees Day using his considerable penchant for physical comedy to channel another iconic Charlie of yore, alongside one of the best comedic casts assembled in recent memory (or at least since the Barbie movie was announced).

Day plays a man who has recently been released from a mental health facility but has lost the ability to speak and fully comprehend the world, an affliction that looks less like an actual health condition and more like a clever conceit for putting a classic silent movie actor into the modern world (top-hat and all) without resorting to time travel.
Day's character–later named Latte Pronto due to an on-set verbal mixup–gets a new lease on life when a producer (played by Ray Liotta in one of his last roles) spots him on the sidewalk and realizes he's a dead-ringer for the lead in a Western (also played by Day) who is too drunk to come out of his trailer.
After he's essentially adopted by a struggling publicist (Ken Jeong), Latte becomes an overnight sensation, silently but very expressively meeting a string of other Hollywood types including smarmy agents, leading ladies, scary clowns, and even his very own intern.
In addition to Day, Liotta, and Jeong, this tour of Tinseltown also includes Kate Beckinsale, Adrien Brody, Jason Sudeikis, Edie Falco, Jason Bateman, Common, Jillian Bell, Dean Norris, Jimmi Simpson, and John Malkovich in what seems a genuine and very funny celebration of all films past and present. Hold on to your crowns, Spielberg and Tarantino!
Fool's Paradise premieres May 12 in theaters.