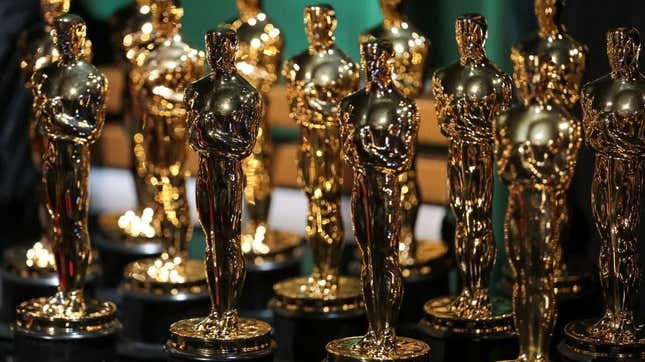 Auckland, New Zealand's Julian Sewell is extremely good at impersonating people. A couple of years ago, he attracted widespread notice for performing a spot-on version of Queen Elizabeth II delivering her annual Christmas message. Since then, he's gone on to recreate more British royals through his takes on scenes from The Crown and summarized various genres of TV and movies with clips like one where he plays a series of aristocrats in a period film.

This past weekend, just in time for the 2023 Academy Awards, Sewell decided to create a video in that latter parody category, which means we can now present, for your consideration, a series of Best Actress award introductions that never were.

The video sees Sewell reading out the nominees for a stacked cast of awards hopefuls, beginning with Paloma Diamond's moving work in The Remedy. The rest of the actresses find Sewell switching back and forth between a wide range of accents (and wigs) to show us scenes from The Last Train Home (starring the always excellent Lorelai Lynch), Matchstick Playground (Jane Farroway), the controversial Awake, Alone, And Aware On The Streets of Topeka, Kansas (Justina Sorgen), and a bit of Taylor Witherfork's emotionally wrenching role in Hail.
Unfortunately, Sewell hasn't revealed the winner of this line-up and, without having seen the full movies, we can't say for sure whether any of these performances would have rivaled Michelle Yeoh's turn in the Oscar-dominating Everything Everywhere All At Once. But, going off a few seconds of the movie, we're willing to bet that Taylor Witherfork would have given any real-life nominee a run for her money.

Send Great Job, Internet tips to gji@theonion.com