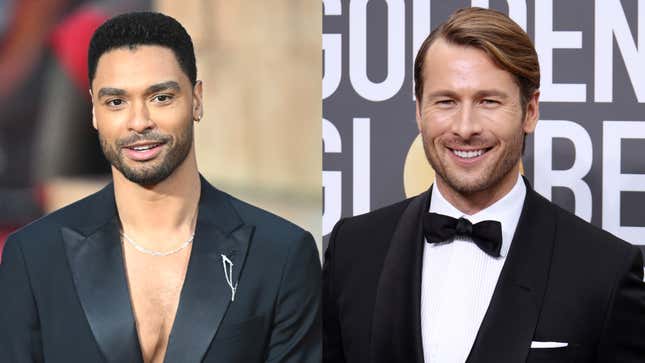 Let those raindrops keep on fallin' on your head: Prime Video has officially tapped showrunners for its Butch & Sundance series. Sharp Objects writer Alex Metcalf and Eternals screenwriters Kaz and Ryan Firpo will serve as co-showrunners on the new series, based on the 1969 film Butch Cassidy & The Sundance Kid.
Robert De Niro to double our pleasure in upcoming film
Butch & Sundance was first confirmed in September of last year, with Regé-Jean Page taking the reins from Paul Newman as Cassidy and Glen Powell stepping into Robert Redford's shoes as Sundance. The new update will be produced by Marvel staples Joe and Anthony Russo. Page previously worked with the Russo brothers on last summer's Netflix thriller The Gray Man, where he starred alongside Ryan Gosling, Ana de Armas, and Chris Evans.
With the new showrunner announcement also comes a brand new logline (per Variety) for the project, which Amazon has ordered straight to series: "In an alternate version of America, legendary outlaws Butch Cassidy and The Sundance Kid take on their biggest heist yet — this time with the fate of the world hanging in the balance."
The project feels like a somewhat natural progression for the Russos, whose penchant for Redford's body of work has been well-documented. The brothers have cited the 1975 spy thriller Three Days Of The Condor as a central inspiration for Captain America: The Winter Soldier. Redford even had a role in the latter film, which he reprised in 2019's Avengers: Endgame, the final film he performed in before his retirement.
Although the project has no official release date yet, Butch & Sundance certainly has some heft shoes to fill. The original film is widely considered to be one of the greatest of all time, with the American Film Institute co-ranking Cassidy and Sundance #20 on its list of the greatest onscreen heroes of all time. Powell and Page have their work cut out for them.