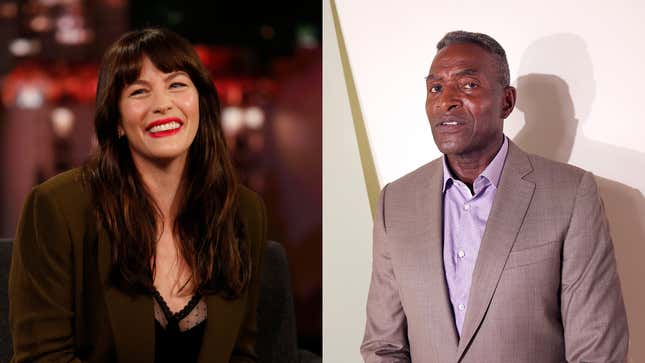 Marvel knows our superhero fatigue has kicked in, so it's relying on our nostalgia a tad bit more for Captain America 4. And they're going as far back as 2008 because the film will star The Leftovers' Liv Tyler, who will reprise her The Incredible Hulk character of cellular biologist Betty Ross.
Anthony Hopkins has figured out what we all knew about Marvel movies
While the Louis Leterrier-directed movie, led by Edward Norton as Bruce Banner/The Hulk, isn't officially part of the Marvel Cinematic Universe (which began with Iron Man), it's obviously still canon. It has been referenced in the MCU, notably with William Hurt playing Thaddeus Ross again in the Avengers movies. Harrison Ford will take over that role in Captain America: New World Order, with Tyler playing his daughter. After all, someone from the Ross family has to witness his rise as the Red Hulk. But the question remains: If we do see a Bruce, will Mark Ruffalo return as his version? Or will this be a No Way Home situation with a Norton/Ruffalo team-up?
The Hollywood Reporter also confirmed that Carl Lumbly and Danny Ramirez are part of the movie after making their MCU debut in 2021's six-episode Disney+ series, The Falcon And The Winter Soldier. To complete the party, Captain America: New World Order will be co-written by TFATWS's Malcolm Spellman along with Dalan Musson. Julius Onah is set to direct.
Anthony Mackie takes over the role of Captain America from Chris Evans, who essayed it from 2011 to 2019 across multiple movies. Mackie, who plays Sam Wilson a.k.a. Falcon, took over as Cap by the end of TFATWS, with full support from Sebastian Stan's Bucky Barnes. New World Order revolves around Sam coming to terms with his new superhero identity, considering he's the only one without any powers. (Does the shield count? We think it counts).
Lumbly, robbed of an Emmy nomination that went to Don Cheadle in a move that confused him, too, is returning as super soldier Isaiah Bradley. Ramirez steps into the shoes of Joaquin Torres, a.k.a. the new Falcon once more. The cast includes Tim Blake Nelson, Shira Haas, and Xosha Roquemore.
If all goes well, and you never know these days, Captain America: New World Order will release on May 3, 2024.