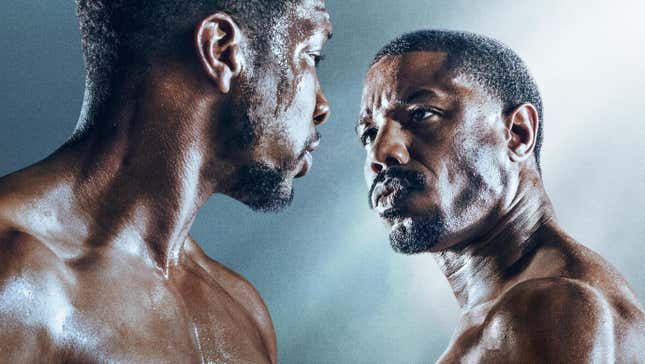 Weirdly, if this weekend's domestic box office were a boxing match, Creed III would probably be the bad guy. Rocky movies tend to be underdog stories, with one man facing near-insurmountable odds and eventually jogging enough and punching enough big hunks of beef that he's able to win the big fight, but Creed III dropped into theaters this weekend with no serious competition, effortlessly bopped every other movie on the nose, and then just stood back as they crumpled.
Judy Garland's previously missing Wizard of Oz dress to be auctioned off
The movie opened to $58 million, more than $40 million a head of Ant-Man And The Wasp: Quantumania in second place ($12 million this week, $186 million total) and Cocaine Bear in third ($11 million this week, $41 million after two weeks). Fourth place went to newcomer anime tie-in Demon Slayer: Kimetsu No Yaiba - To The Swordsmith Village, which opened with $10 million, and groovy church movie Jesus Revolution fell from third to fifth with $8 million ($30 million total). The only other new movie this week (not counting an RRR re-release) was Guy Ritchie's long-shelved action-comedy Operation Fortune: Ruse De Guerre, which was supposed to come out a year ago and opened to just $3 million and landed in seventh place.
Oscars favorite Everything Everywhere All At Once is still hanging around in a few hundred theaters, so maybe it'll bounce back up after the Academy Awards next week (if they go the way everyone assumes they'll go). Either way, the full top 10 list from this week is below, courtesy of Box Office Mojo.
Creed III
Ant-Man And The Wasp: Quantumania
Cocaine Bear
Demon Slayer: Kimetsu No Yaiba - To The Swordsmith Village
Jesus Revolution
Avatar: The Way Of Water
Operation Fortune: Ruse De Guerre
Puss In Boots: The Last Wish
Magic Mike's Last Dance
80 For Brady