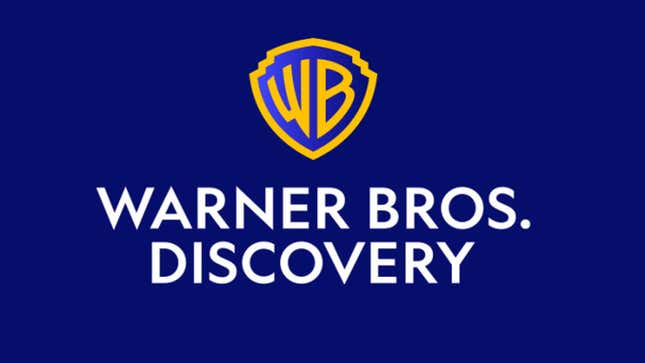 Warner Bros. Discovery CEO David Zaslav is famously a cost-cutting fiend. And also a content-cutting fiend, and a job-cutting fiend, something made readily apparent over the last several months of his tenure at the newly merged company—which have seen Zaslav take his beloved chainsaw to the company's streaming libraries, its staffing rolls, and, occasionally, to fully completed films. But, in Zaslav's defense, all that cost-cutting did pay off, as a quarterly earnings report today revealed that…Warner Bros. Discovery still lost $2.1 billion last quarter.
Which is the sort of thing that would have us—were we forced to cop to it—thrown in a hastily re-opened debtor's prison, key then hurled comfortably away. But Zaslav seemed positively giddy about the news, which does, after all, come after Q3 and Q2 of 2022, where WBD lost $2.3 billion and $3.4 billion, respectively. So, hey: Improvement!
Admittedly, some of those losses are byproducts of the merger, which you'd think would dissuade people from doing these big, stupid mergers that lose literally billions of dollars. But it's also the byproduct of releasing a bunch of movies that didn't make any damn money; when Black Adam and Don't Worry Darling are your two big box office tentpoles, your tent is going to develop some pretty serious, billion-dollar dips.
Anyway: Zaslav's not sweating it apparently, his bloodlust momentarily sated. Here he is, talking up a bright future where his company hopefully only loses one billion dollars in three months, instead of two:
With the major restructuring decisions behind us, this year we are focused on building and growing our businesses for the future, and we're off to a great start. We're seeing strong momentum across the enterprise, including our exciting long-term plans for DC Studios, the historic success of our latest HBO series The Last of Us, the significant financial and operating gains in [Discovery tech arm] DTC, and the record sales of our newest game Hogwarts Legacy. And with our unparalleled portfolio of assets and IP, a growing roster of exceptional creative talent, and some of the buzziest storytelling in the industry, we believe we have repositioned our businesses to take full advantage of the many opportunities ahead.