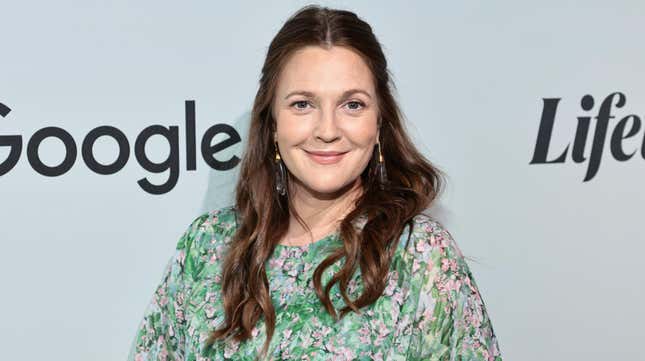 Drew Barrymore understands that "there's nothing I can do or say in this moment to make it OK" that she decided to return to her show without writers amid the ongoing strike. But she's going to say a few things about it anyway, namely that one, she's "deeply" sorry for doing it, and two, she's still going to do it anyway.
Whenever, wherever, Shakira will (allegedly) commit tax evasion
In a video statement posted to social media, Barrymore became emotional comparing the current backlash to the various public traumas she's lived through. "I know there is just nothing I can do that will make this OK to those that it is not OK with. I fully accept that. I fully understand that," she said. "There are so many reasons why this is so complex, and I just want everyone to know my intentions have never been in a place to upset or hurt anymore. It's not who I am. I've been through so many ups and downs in my life, and this is one of them."
Barrymore went on to explain, "There's a huge question of the why—why am I doing this? Well, I certainly couldn't have expected this kind of attention, and we aren't going to break rules and we will be in compliance. I wanted to do this, because as I said, this is bigger than me and there are other people's jobs on the line."
Reiterating a sentiment from her initial statement, she added, "Since launching live in a pandemic, I just wanted to make a show that was there for people in sensitive times, and I weighed the scales and I thought if we could go on during a global pandemic, and everything that the world experienced through 2020, why would this sideline us? So I want to just put one foot in front of the other and make a show that's there for people regardless of anything else that's happening in the world because that's when I think we all need something that wants to be there being very realistic in very realistic times."
There are a few holes in her argument, starting with the fact that the pandemic and the strike are incomparable scenarios. While Barrymore's show might have been a beacon for viewers as it aired in 2020, its return in 2023 is an active disappointment to some of her fans and especially her employees, like co-head writer Cristina Kinon.
"I personally understand that everybody has to make the best decision for themselves. I know that this show has a crew of hundreds of people who need to be paid, and I understand the perspective of wanting to protect your cast, your crew, and your staff," Kinon told The Daily Beast in an interview earlier this week. With Barrymore's eponymous talk show and others that employ WGA members heading back on air, Kinon said "it is frustrating, because it will prolong the strike, and we just want it to end."
While, as Kinon notes, it's an entirely valid concern for Barrymore to keep her crew employed, it also means that everyone going to work on the show and all their guests have to cross a picket line to do so. And even though Barrymore has insisted multiple times now that the show will be "in compliance" with the strike by not having any written material, moving forward without its writers means the show is replacing the work of its writers one way or another.
Barrymore was at pains to reiterate that returning to the show was her choice: "I don't exactly know what to say because sometimes when things are so tough, it's hard to make decisions from that place. So all I can say is that I wanted to accept responsibility, and now I don't have a PR machine behind this. My decision to go back to the show—I didn't want to hide behind people," she said. "I won't polish this with bells and whistles and publicists and corporate rhetoric. I'll just stand out there and accept and be responsible."
Barrymore should accept responsibility for the decision to move forward; after all, like the late-night talk show hosts, she could come up with alternate means to pay her staff's salaries during the strike. However, her decision to be the sole person to "own" this choice puts her in the precarious position of shielding the AMPTP from its responsibility for creating the conditions that caused the strike in the first place. With two concurrent Hollywood strikes going on—and Barrymore is a member of one of the guilds striking—it's a curious choice to martyr herself in this situation. ("if CBS is threatening to cancel, you should publicize that!" tweeted Last Week Tonight writer Liz Hynes.)
Last and least important: What are "realistic times"? Aren't all times, by nature of being real, realistic ones? This is a case where a writer might have come in handy.