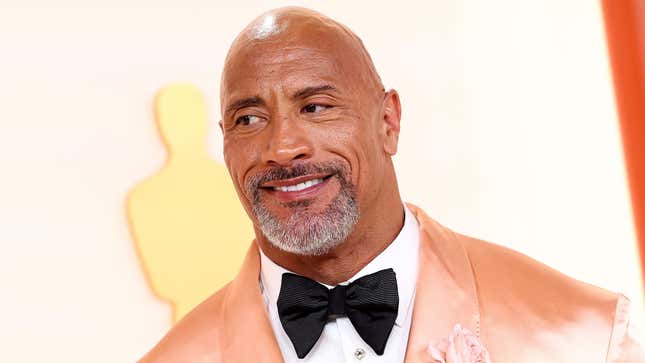 Dwayne "The Rock" Johnson is used to winning, so maybe it's no surprise that he can't let go of Black Adam's box office bomb. To be fair, he spent many years developing the film and setting up a future for the character only for the thing to flop, and for him and his preferred Superman (Henry Cavill) to get the boot on top of that. As much as Johnson's attempted to reframe the outcome in positive terms, that's a few major Ls for his record.
This may be why journalists can't resist asking about it, even on the Oscars carpet many months later. And why The Rock can't help taking the bait, though his response was typically diplomatic. "All that I can do, and all that we could do when we were making Black Adam, was to put our best foot forward and surround ourselves with the best people and deliver the best movie we could," he told Variety at the 2023 Oscars. "Our audience score was in the 90s. Critics took a couple shots, but that's just the business of it."
If The Rock wants to pin Black Adam's issues on critics (and not the behind-the-scenes turmoil), that's his prerogative—except the question was actually about DC dropping Cavill as Superman right after Johnson had taken credit for bringing him back. Johnson offers this analogy for head honchos James Gunn and Peter Safran's decision: "It's almost like when you have a pro football team and your quarterback wins championships and your head coach wins championships and then a new owner comes in and says, 'Not my coach, not my quarterback. I'm going to go with somebody new.'"
The sports metaphor isn't entirely necessary since Warner Bros. and DC literally did get new ownership and decided to go in a different direction. Though if Johnson and Cavill are the head coach and quarterback in this scenario, their combined DC track record is less championship-winning and more mixed-to-negative results, so who could blame the new guys for wanting to start fresh?
G/O Media may get a commission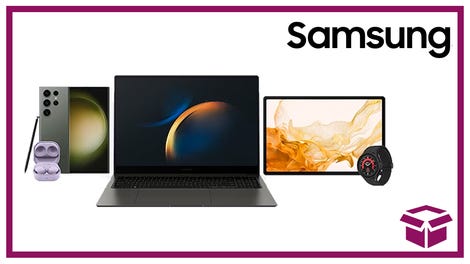 24 hour deals
Discover Samsung - Daily Deal
Of course, The Rock doesn't see Black Adam as a negative result, and has been stubbornly insisting that the outcome was Good, Actually. He's been extremely defensive of Black Adam over the last few months, likely because it was his bid to shift the hierarchy of power at DC (with him on top). Unfortunately, that prophecy unfolded like a monkey's paw as the hierarchy ended up shifting in favor of someone else. The sting of defeat will surely fade with time, at least enough that he won't be asked about it next time he's at the Academy Awards.