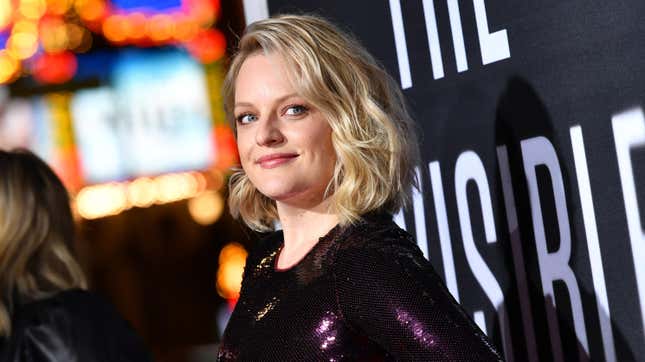 Hulu just can't get enough of Elisabeth Moss. The The Handmaid's Tale star will be appearing in a new series titled The Veil, the streamer announced today.
Food Network host Jonathan Bennett dishes on "Halloween Wars"
The Veil will be written and produced by Steven Knight (of Peaky Blinders fame) and marks the creator's fourth collaboration with FX to date. His previous projects include Taboo, a thriller starring Tom Hardy as a British adventurer who inherits his father's shipping company during the War of 1812, an adaptation of A Christmas Carol starring Guy Pearce, and an upcoming Great Expectations limited series starring Olivia Coleman.
But while Knight's previous work may be very nineteenth-century and very, very British, The Veil will take the writer in a markedly different direction. "I'm absolutely thrilled to be telling this story, which is truly international and very contemporary," he said of the series. "We have gathered together some of the most talented people in the business...I think this will be a landmark television event."
In a press release, FX describes the show as a "gripping thriller" which "explores the surprising and fraught relationship between two women who play a deadly game of truth and lies on the road from Istanbul to Paris and London. One woman has a secret, the other a mission to reveal it before thousands of lives are lost."
No word on whether Moss will play the cat or mouse yet, but we're sure she'll shine in either role. In the words of FX's President of Original Programming, Nick Grad, "Steven's scripts are riveting and no doubt will showcase Elisabeth's exceptional talent." Of course, Moss has won both an Emmy Award and a Golden Globe for her portrayal of June/Offred in The Handmaid's Tale. She is also known for her role as Peggy Olson in Mad Men and recently starred in Apple TV+'s Shining Girls as Kirby.
The Veil will be executive produced by Knight, alongside Moss and Lindsey McManus for Love & Squalor Pictures and Denise Di Novi and Nina Tassler for PatMa Productions.