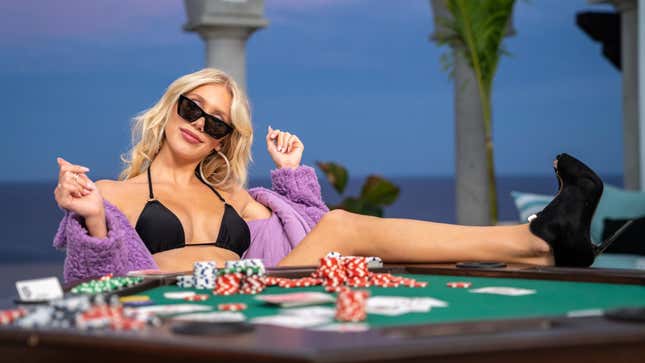 When FBoy Island creator Elan Gale told TV Line he hoped to create an "F-Person Cinematic Universe," he wasn't kidding.
As Gale prophecized, things are changing on FBoy Island. Established initially as a prison colony for exiled FBoys, FBoy Island is also the title of a smash-hit reality competition. Nevertheless, HBO Max took things further by expelling the show from the network to cut costs. After two seasons on HBO Max, where producers probably could've called the show "Fuck Boy Island" if they wanted, the show is heading to a network where the "F" is doing more heavy lifting than ever. Deadline reports that the show is likely moving to The CW, the home of America's most infamous FBoy Riverdale's Archie Andrews.
Moreover, as if to appease the straw men created by A.V. Club writers for the sole purpose of this sentence, Gale will finally answer the bad-faith question no one asked, "What about FGirl Island?" Well, FGirl Island, which Deadline describes as "exactly what you think it is"— The Bachelorette to FBoy Island's Bachelor—is likely coming to The CW, too.

Hosted by Nikki Glaser, FBoy Island is a reality dating competition where four women must determine the good boys out of a pack of 12 nice guys and 12 fuckboys. Developed at HBO Max, the F-Person shows were cut along with much of Warner Bros. Discovery's reality offerings, despite FBoy Island being one of the most-watched shows on the network. Ironically, The CW was under WBD's purview before being sold to Nexstar Media Group last year. So now the F-Person Cinematic Universe's spoils are Nexstar's to reap.
But where it ends is anyone's guess. FGirl Island was next on Gale's list, but he also mentioned "F-Person Hotel." We've heard of a Hotel For Dogs and a Second Best Marigold Hotel, but an "F-Person Hotel"? It sounds like the hierarchy of power in the F-Person Cinematic Universe is due for another change.