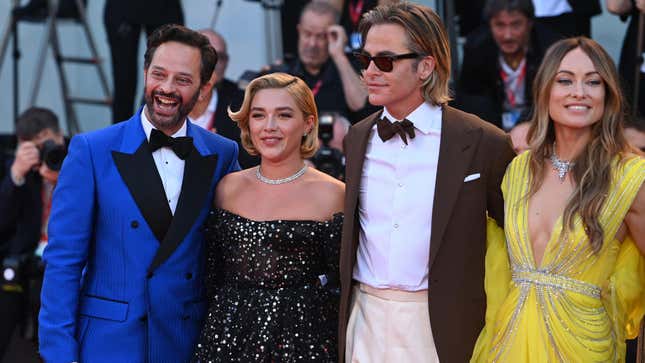 For those of you who became deadly sick of all the Don't Worry Darling discussion last year, you're in good company. While the movie's highly publicized press tour may go down in infamy, star Florence Pugh has no interest in rehashing that chapter of her life. Discussing the heightened interest in her personal life that comes with her career taking off, Pugh diplomatically declined to discuss the DWD drama in an interview with Vanity Fair.
"Ideally I don't really want to be going down the Don't Worry Darling conversation because this whole release for The Wonder has been so positive and I've been really excited to talk about that," Pugh explained. "I don't really feel the need to go into the nitty-gritty details of Don't Worry Darling. So if it's okay, I'll probably just let that one sit."
Score one for enforcing reasonable and healthy boundaries. Amusingly, Pugh doesn't actually talk at all about The Wonder in this particular interview, but her eagerness to discuss any other film she's been a part of is perhaps revealing as to what a fiasco the whole Don't Worry Darling business actually was. Or maybe she's just trying to start the new year with a clean slate.
Either way, she's more talkative on other topics, like Marvel ("Their schedule is so precise") and being a role model ("Just be honest and open—then no one has to call you out for anything"). She also gave some insight onto the set of Dune: Part Two, particularly her relationship with her younger co-stars.
G/O Media may get a commission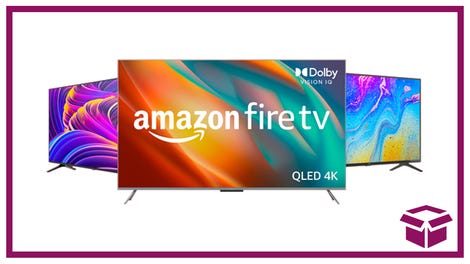 Ooh. stunning.
New Amazon Fire TVs
"It's actually an interesting point because for the majority of my career I've worked with lots of older actors that I've had to pinch myself for working with. I've learnt a lot just by watching," Pugh shares. "To do Dune with those specific actors at the front, like Timmy [Chalamet] and Zendaya and Austin [Butler]—they are remarkable people, number one, and unbelievable actors, number two. They're stars in their own ways, not in the cliché way of using the word. They're just—they're sparkly people."
The actor continues, "I'm now lucky enough to call them all my friends, which is super exciting. For me to be able to work with the 'young Hollywood' of the moment, and them being beautiful people, and then have them on my phone when I want to text them—to see that that's the direction in which our industry is going is such a wonderful feeling." May the year bring her more wonderful feelings and less of whatever feelings Don't Worry Darling evokes.