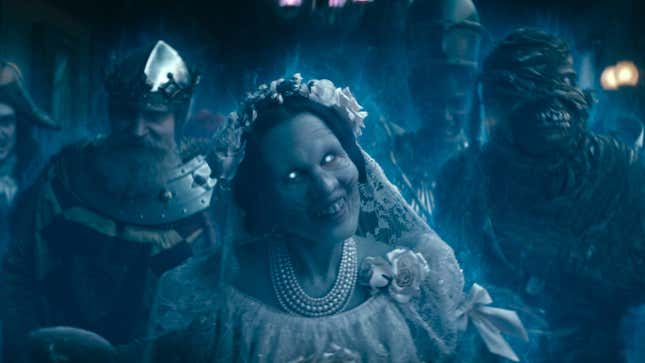 Disney's latest Haunted Mansion movie opened in the U.S. on July 28, a week after Barbie and Oppenheimer and several months before it's generally acceptable to start talking about ghosts and ghouls and stuff—which is to say that it opened way too early in the year and that it probably would've been better off avoiding "Barbenheimer" and coming out closer to Halloween. The movie has made a little over $100 million worldwide, which isn't nothing, but its run in the U.S. box office has been fairly slow and it immediately got buried by bigger movies (again, it opened right after Barbie and Oppenheimer).
You can now buy a Weird Barbie — but isn't that missing the point?
Well, in what is either an acknowledgement of that mistake or an indication of just how little Disney values the theatrical experience versus streaming (or both), the studio has announced that Haunted Mansion is coming to Disney+… in October. As revealed today in a press release, the film will be available on Disney+ on October 4, the same day it's available on VOD services. The timing of that release seems to imply that this was always The Plan, because now there will be a hot new Halloween movie on Disney+ for the scarytimes and it already got a tossed-off theatrical release so nobody can get mad about that.
Otherwise, if it had come out in theaters in October, it would've hit Disney+ in early 2024 or so, and by then it wouldn't have been as much of a splashy promotion for the streaming service. And if that wasn't The Plan all along, then it certainly worked out well—at least in theory. Maybe fewer people will log on to Disney+ to watch Haunted Mansion than saw it in theaters.

Haunted Mansion stars LaKeith Stanfield, Rosario Dawson, Owen Wilson, Danny DeVito, and (for some reason) Jared Leto.