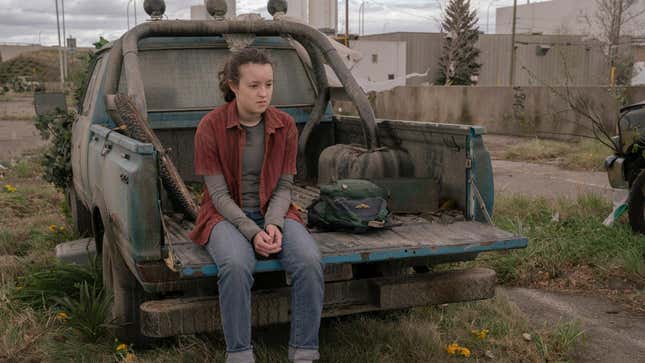 [The following contains light spoilers for The Last Of Us]

One of the most famous moments—probably the famous moment, aside from the ending—of the original The Last Of Us video game is when Ellie excitedly leads Joel, the player character, through an abandoned building so she can show him something cool. It turns out to be a herd of giraffes that had presumably escaped from a zoo in the many years since the mushroom zombie apocalypse, with one of the animals coming close enough to Joel and Ellie for them all to have a nice little moment together. Then the game just lets you live in that moment for a bit, appreciating a bit of beauty and peace in an otherwise horrible world (a thing that modern video games are probably better at than any other storytelling medium, for the record).

People who have played The Last Of Us have therefore been waiting a long time to see how and if the HBO adaptation would tackle the giraffe scene, and they finally got the answer during last night's finale: They tackled it by… tackling it. They did the thing. But how they did it is the more interesting story, with Variety explaining that they actually used a real giraffe for the sequence. Hey, if you're going to make a live-action version of a video game, you might as well go live-action.
Production designer John Paino explained that they could've made a fully CG giraffe if they had time, but they didn't, so they worked with the Calgary Zoo to see if they could get real giraffes used to being fed by strangers. The zoo had an indoor enclosure with a balcony for handlers, so the Last Of Us crew set up green screen panels and spent a month and a half working with the animals and "ensuring the giraffes were comfortable." (We really hope they were, since the advantage of using video game giraffes is that you don't risk hurting a real animal in any way.) Paino notes that this was "Hollywood magic" on the part of visual effects supervisor Alex Wang, and that it was "probably the most complicated piecing of VFX stage, scenery, and location" he's ever worked on.