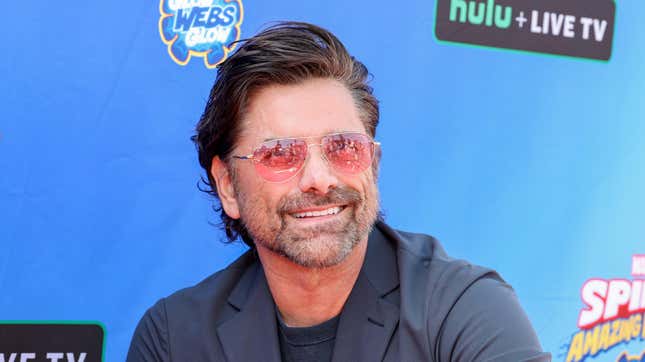 It weirdly fees like it happened 1,000 years ago, but Netflix's Full House sequel series Fuller House was a huge hit for the streaming service that featured the return of the entire original cast—except for Mary Kate and Ashley Olsen, who evidently didn't want to be involved at all. This was apparently frustrating for original series cast member John Stamos, who recently noted on the And That's What You REALLY Missed podcast (via Deadaline) that he was "angry for a minute" when he found that they didn't want to be part of Fuller House, adding that he had heard more recent rumors that they hated being on the old show and that they thought it had ruined their childhoods.
John Stamos wants you to give Lori Loughlin a break, ok?
He says he wasn't actually angry with them for very long, but any lingering issues he may have had with the Olsen twins evaporated after co-star Bob Saget (their TV dad and Stamos' TV brother-in-law) died in 2022 and they reunited at his funeral. There, the twins dispelled those rumors about having a bad time on Full House and patched any things up that needed to be patched up between them and their old co-stars.
Stamos said the Olsens even visited him at home later and "brought a pork chop and sage" as some way to prove there were no hard feelings between any of them, and even though the pork chop was frozen, he says it was "really nice." And no, he does not understand why they did that specific thing and he also doesn't seem to know why he took it as such a nice gesture—not to imply that it's not, because it does seem pretty nice. Either way, though, he said they've "stayed very close."