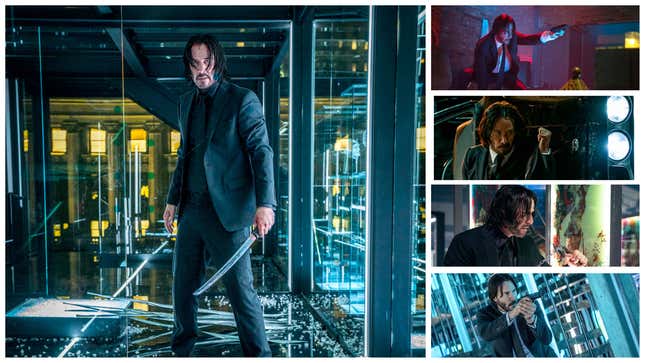 Keanu Reeves' John Wick isn't a superhero, but he sure fights like one. Clothed in designer Kevlar suits and armed to the teeth with an arsenal that would make an '80s action movie blush, Wick is a one-man war party, fueled by a dogged determination that is surpassed only by his endless supply of ammo.
For nearly a decade, this once-retired, near-mythic assassin-turned-avenging, ballistic angel (RIP, his dog) has helped redefine action movies with an emphasis on inventive practical stunts. With John Wick: Chapter 4 seemingly marking an end to John's action-hero tenure, The A.V. Club is ranking his best, most memorable fights, from shootouts to fisticuffs.
Note: the following countdown includes spoilers for for anybody who hasn't seen John Wick: Chapter 4 yet.