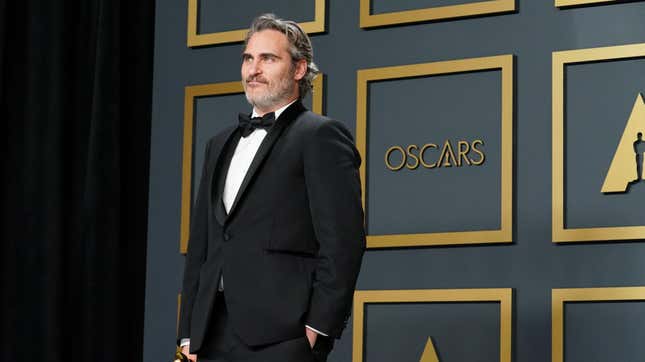 When nature calls, there's not much to do but head to the nearest restroom—unless you find yourself working on the set of Joker: Folie À Deux that is.

According to TMZ, tensions have begun rising on the set of the Joker sequel as extras have reportedly been told to limit their bathroom usage while filming. This includes the completely reasonable "working for over 2 hours nonstop" without any bathroom breaks, as well as prohibiting the extras from drinking water while on set, sources told the outlet.
One specific incident is highlighted in the article, indicating that much of the toilet mayhem arose during the long camera setups. During one of these hour-long situations, an extra was forced to "state their case" to the assistant director as to why they needed to use the restroom.
On the way back, the extra grabbed a cup of water, causing another A.D. to allegedly say to them, "Why are you drinking more water? So you have to go pee again?"
G/O Media may get a commission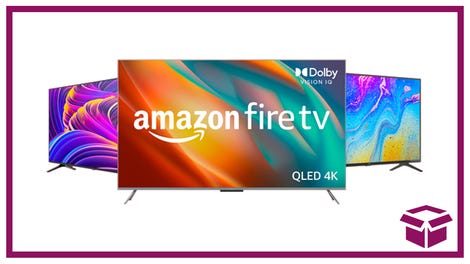 Ooh. stunning.
New Amazon Fire TVs
Apparently, the assistant directors had even more to say about adults needing to simply use the restroom; TMZ's sources said another A.D. was overheard saying, "I've never had to go to the bathroom this much. What do they even do in there? Cause they definitely aren't using them."
While regulating the urinary tract of your extras is one way to lead to a pretty hostile film set, the whole situation has reportedly introduced a new pissed-off entity: the Screen Actors Guild. Currently, the organization is keeping a close watch on the production for any continued issues after investigating a complaint about break time violations.
This isn't the first time Todd Phillips' Joker films have violated extras' access to bathroom breaks like an uptight school teacher. While filming the first Joker in 2018, Deadline reported that an hour delay during a 2-hour subway shoot led to extras having to pee on the tracks as they waited. Not really the kind of bit you want to keep doing, Joker production!