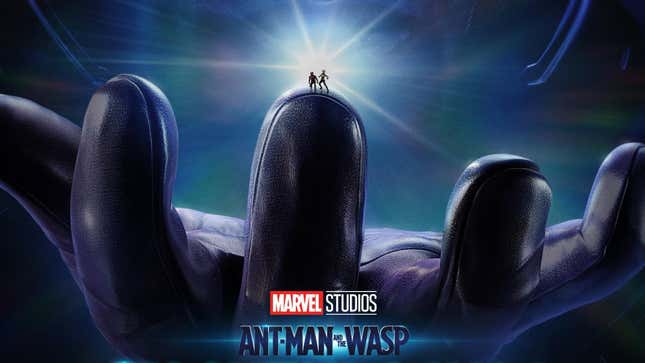 Taking a page out of the Green Goblin's playbook, Marvel Studios wants to unmask the Reddit users who helped leak 63 pages of dialogue from last month's Ant-Man And The Wasp: Quantumania. Marvel filed a request Friday, asking the court to subpoena Reddit in hopes of compelling the site to fork over the moderators' names of the appropriately-titled r/MarvelStudiosSpoilers, a subreddit dedicated to figuring out the overly convoluted plots of Marvel movies before they hit the big screen.

The filing states "on or about January 20," a 63-page transcript of dialogue from Quantumania ended up online, appearing on a Google Doc and the r/MarvelStudiosSpoilers subreddit. Torrent Freak reported that the "script was edited and/or displayed in a Portuguese web interface" and theorized the document was used for subtitles. Around the time the dialogue appeared online, the entire plot of the movie leaked, helping to corroborate the document's role in possibly spoiling M.O.D.O.K's role in the film. Though nothing could prepare fans for what he would look like. Nevertheless, Redditors were impressed by the leak at the time, calling it "some next level leak" and "legit might be the biggest leak in this subs history."
Now, Marvel is slamming its fists on its desk and shouting at lawyers to find these spoiling spoilers and bring them pictures of Spider-Man. In the request, Marvel wants Reddit to share "all identifying information for the user 'u/MSSmods,'" a shared account used by the mods of the subreddit. Though, Marvel isn't splitting hairs. The studio is requesting "any information provided when an Infringing User established their Reddit account, including the name(s), address(es), telephone number(s), email address(es); (b) any IP address(es) used by such user; and (c) account number(s)."
Reddit has yet to comply with the request. "Reddit is committed to protecting our users' privacy," a Reddit rep told Variety."We have rigorous processes in place to assess legal requests and object when appropriate."
Meanwhile, Marvel also filed a DMCA subpoena against Google because someone shared the document in a Google Doc. However, Variety notes that this isn't the first time Marvel has requested Reddit and Google take down leaked materials. Still, we haven't seen so much unmasking since the end of Spider-Man 2.