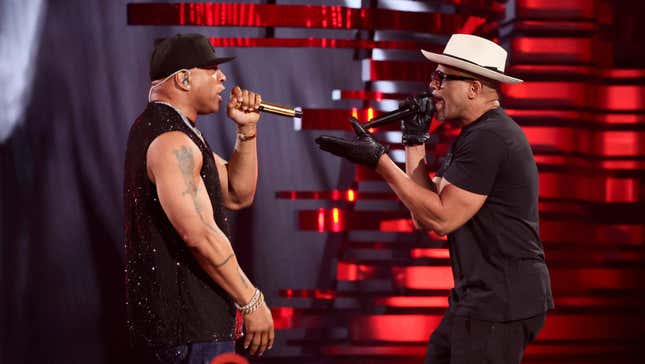 It's been more than half of a whole year since the Grammys celebrated the 50th anniversary of hip-hop with a big group of the genre's biggest artists performing little snippets of songs—and even the people who weren't there got shoutouts in the form of T-shirts worn by some performers or on a big screen with names scrolling by in the background. But, as an organization with a better record of supporting hip-hop, MTV obviously had to do something similarly special to mark this big anniversary at the 2023 Video Music Awards.
Here's Patrick Stewart's biggest regret, according to Patrick Stewart
But before that, the VMAs gave Diddy the Global Icon Award, a step up from the Video Vanguard Award, which was presented by his daughter Chance Combs and which he accepted with a big, energetic medley of hits with a bunch of special guest appearances (including his son, King Combs, who seemed to be having a blast). It was the first time he had performed at the show since 2015, and it covered so many eras throughout his career that it felt like a bonus hip-hop tribute ahead of the main celebration.
That was held to the end of the night, and it was headlined by Lil Wayne, Nicki Minaj, Grandmaster Flash And The Furious Five, LL Cool J, and Doug E. Fresh, some of whom had popped up earlier in the show, which—with the Diddy tribute—made the whole night feel a bit like a hip-hop celebration (when it wasn't a Taylor Swift celebration, at least).
With the performers introduced as "Hip-Hop Royalty," the celebration began with "The Message" and continued on through subsequent hip-hop eras to give everyone involved a nice spotlight (even if it was a big time jump from Doug E. Fresh to Nicki Minaj, and then a small time jump to Lil Wayne's A Milli). Then there was a slight jump back—if only to hype up his arrival—for LL Cool J, who should just come out and perform "Mama Said Knock You Out" every year, who was then joined by DMC (who had a better handle on his old songs that LL Cool J did, understandably).