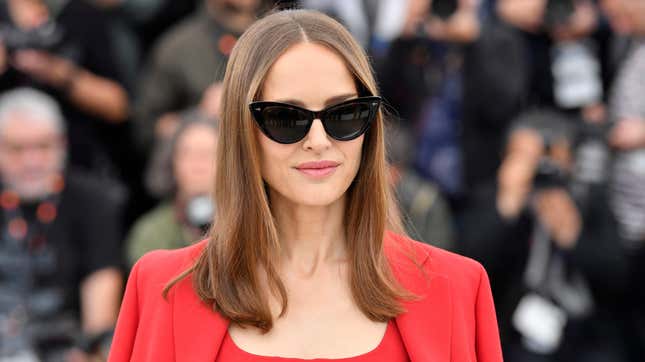 While Natalie Portman has long been an outspoken feminist and even helped found 2018's Time's Up movement, her recent comments might cause some division.
Natalie Portman and Christian Bale on working with Taika Waititi
According to a pre-strike interview with Vanity Fair France (via Variety), Portman does not believe in the "female gaze." "[T]o say that a female director has a particular gaze is reductive of women's individuality and points of view," she said.
While all female filmmakers obviously shouldn't be put in one particular box or reduced to their gender in any way, it is important to note that this is a slight skew on the term's original genesis. Coined as a response to Laura Mulvey's 1973 conception of the "male gaze" in media, the "female gaze" is a response to Mulvey's original suggestion that almost all classic Hollywood films are organized so that the viewer (regardless of their gender) must automatically sympathize with the male protagonist and project a sense of "to-be-looked-at-ness" and objectification onto the film's female characters. In its most basic sense, the "female gaze" is simply a rejection of that paradigm, rather than any one particular narrative or through line.
As such, Portman also spoke about choosing her projects regardless of the gender of the director. "Female directors should have the same opportunities as their male counterparts. But the experience of working with a director has to do with the individual and it doesn't relate to gender," she said.
Portman's most recent project is a drama titled May December, loosely based on the story of Mary Kay Letourneau. The film—directed by Wonderstruck and Carol auteur Todd Haynes—premiered at Cannes this spring. In line with her other comments, Portman had only positive words for Haynes' vision. "[He] has an in-depth understanding of human behavior," she said. "His female characters are complex and multidimensional."
May December will be released in select U.S. theaters November 17, before premiering on Netflix December 1.