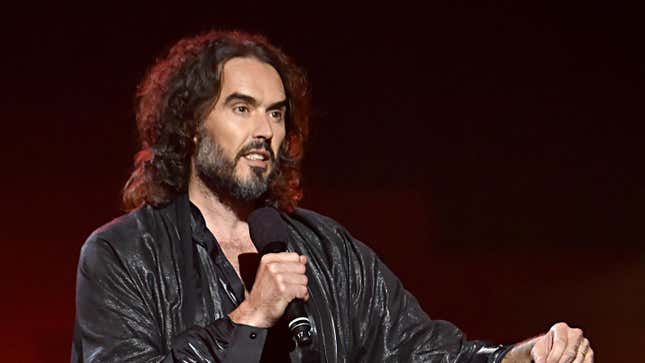 Film star, comedian, and self-described "alternative media broadcaster" Russell Brand has been accused of sexual assault by four different women, according to a new report from The Times and Channel 4. Brand has taken to his social media channels to deny the accusations, which stem from a 7-year period during the height of his mainstream fame; speaking to his audience, he claimed that the report stems from a time when he was "promiscuous," but that he always received consent for sexual contact.
Food Network host Jonathan Bennett dishes on "Halloween Wars"
That's counter to reports from the anonymous women from the Times piece, one of whom says she was only 16 when Brand (who was 31 at the time, and allegedly referred to her as "the child") had a three-month relationship with her that included an instance of alleged sexual assault. Another woman says she went to a rape crisis center in the aftermath of an encounter with Brand in his Los Angeles home; she says she later texted him "When a girl say[s] NO it means no," which received a "very sorry" response from the star.
Another woman accused Brand of being "physically and emotionally abusive" to her, along with allegations of sexual assault; a fourth says Brand assaulted her while they were working together, and says she was threatened with legal action if she tried to report him.
In his response—which arrived ahead of the actual report, after The Times notified him of the allegations that were about to be made against him—Brand stated that "during that time of promiscuity the relationships I had were absolutely always consensual." He also suggested that the media is pursuing an "agenda" by publishing the allegations of the four women. Discussing his "transparency" about his sexual encounters, Brand stated that, "To see that transparency metastasised into something criminal, that I absolutely deny, makes me question: is there another agenda at play?"