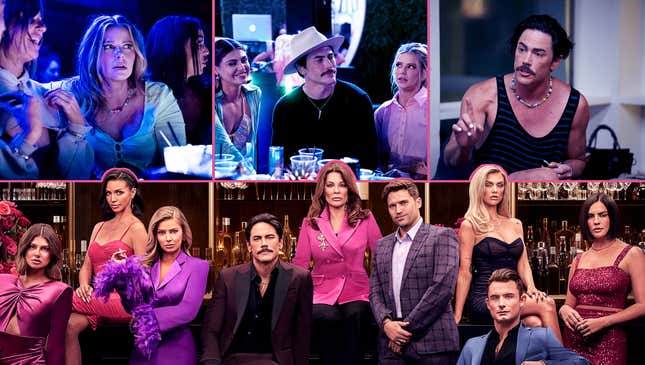 For the first time in nearly four years, Vanderpump Rules rules. After two seasons of staged activities and cast rejiggerings, the show is back on its feet and better than ever. Strangely, the things we assumed would fix the show (Katie and Schwartz's divorce, returning cast members, SURvers actually having to work) weren't the solution. Tabloids were.
"The Winchesters" star Meg Donnelly talks Tom Welling, "Supernatural" - and Spongebob
About a month ago, the affair between Tom Sandoval and Raquel Leviss blew the Bravoverse to smithereens, putting the then-flailing show back where it belongs: as the crown jewel of Andy Cohen's reality kingdom. "The Scandoval," as it was dubbed for an emergency episode produced after the news broke, elevated a return-to-form season by adding real-time drama to the mix. It transformed a reality show about a lovable den of vipers into a pseudo-whodunit mystery filled with clues, Easter eggs, and foreshadowing.
On its face, the Scandoval is a typical Pump storyline. Tom Sandoval cheated on his longtime girlfriend Ariana Maddix with fellow cast mate Raquel Leviss. It's a story as old as the show. After all, Ariana came to the show via Tom's previous infidelities. He allegedly cheated on disgraced—and possibly returning—cast member Kristen Doute with Ariana. It was a whole thing topped off by an appearance by fan-favorite "Miami Girl." However, because Tom and Raquel's affair happened off camera (and to the show's most boring couple), it turned Vanderpump Rules into a crime scene where viewers could play Columbo, stitching together timelines, alibis, and motivations.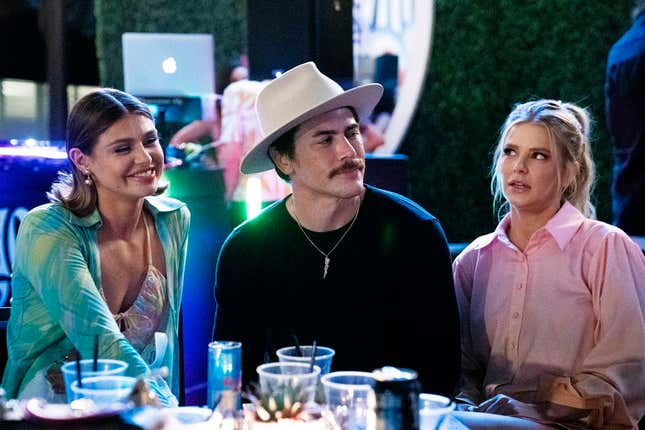 Surprisingly, the scandal fed into what was already the best season in years. In season 10, Raquel was bringing the heat, testing the relationship mores of a toxic friend group built on hypocrisy and infidelity. She spiraled after splitting from her authoritarian ex-fiancé, James Kennedy, who spent much of their relationship belittling and insulting her. Like nearly every cast member, Raquel drank too much and indulged in wanton sexual activity. Unfortunately, by attempting to make out with Sandoval's best friend and business partner, Tom Schwartz, she ran afoul of the show's resident mean girls Lala Kent and Schwartz's ex-wife, Katie Maloney. Whether it was divine intervention or producers recognizing a juicy story, there was now a precedent for Raquel's adulterous ways.

Vanderpump Rules is a comedy of manners not unlike Pride And Prejudice. Communication within the group has less to do with what's said and more with subtext and context. When James says, "It's not about the pasta," it's on the viewer to do some decoding. Viewers can enjoy it textually, but the real fun is theorizing what the fuck he's talking about months removed. (Despite protestations, most believe, yeah, the pasta was cocaine.) That decoding is now happening in real time.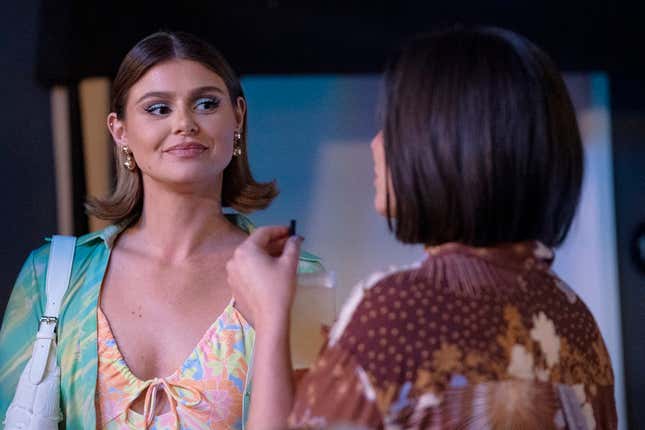 For the first time, we know far more than the characters do, and it's altering a finished show in the eyes of the viewers and even Bravo impresario Andy Cohen. When Cohen talks about the season, he does so as if it were a novel. "Last night, I watched episodes nine and 10, and I'm hoping to get 11 and 12 today, but again, the foreshadowing continues," he said in March. "Things that read one way when the show was shot read completely differently now." As the show catches up to the present, it becomes a tool for projection. Suddenly, a moment when Ariana yells at Tom for defending Raquel takes on a new light, a layer of dramatic irony for viewers. Likewise, the show asks us to sympathize with Raquel, presenting footage of her crying about her abusive relationship and overhearing the girls talk shit about her. She's clearly on the outs, but the way we read her on the show is different because of what we now know. Lala's dubiousness towards Raquel appears clairvoyant, with people at home assuming Raquel is just shedding crocodile tears.

On the other hand, the news turned the mostly sidelined Ariana into the show's hero. Ariana hasn't had much to do this season aside from, um, opening a sandwich shop with Katie. However, when her dog died under Sandoval's watch, I couldn't but think, "He killed that dog." This comment has less to do with Tom's similarities to Mike Huckabee's son; it's based on Tom's current public persona as a sinister male manipulator, taking advantage of the women in his life. Nevertheless, Ariana's role as a grieving pet parent and a scorned woman has made her the season's star for fans to rally around. While we're reading about the scandal in the tabloids, we see Ariana living through real hardship on television. How could Tom do this to her while she's at home grieving the dog? Our sympathies and biases get mixed within the narrative and spill over to our perception of the show. In essence, Ariana's getting sympathy for something she's not aware of yet. Her every move carries greater weight because of what the future holds.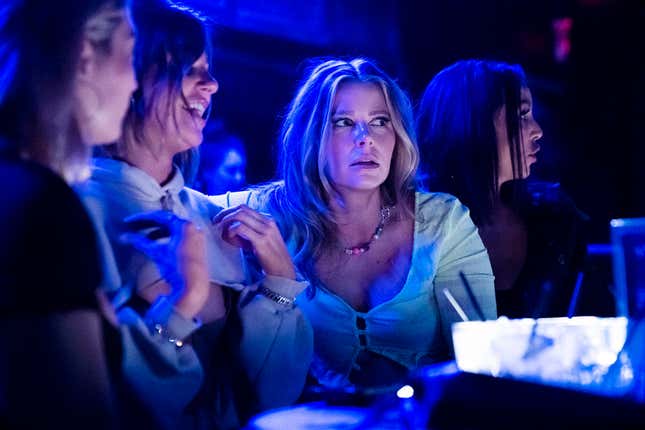 The affair added a new layer to the show, not simply about the production maneuvering, kayfabe storytelling, and relationship politicking Vanderpump traditionally engages in. Instead, the show became more about how it folds into the story playing out in tabloids. Namely, fans wanted to know: What did Tom Schwartz know, and when did he know it? It's evidence for the court of public opinion, creating conversations about timelines, ulterior motives, and whether the Raquel/Schwartz relationship tease was simply a diversion. Though given that most seasons of Vanderpump Rules go more than 20 episodes, we still have some time before we see it come to a head in the finale. Only then can the show stay true to its thesis: The truth always comes out.