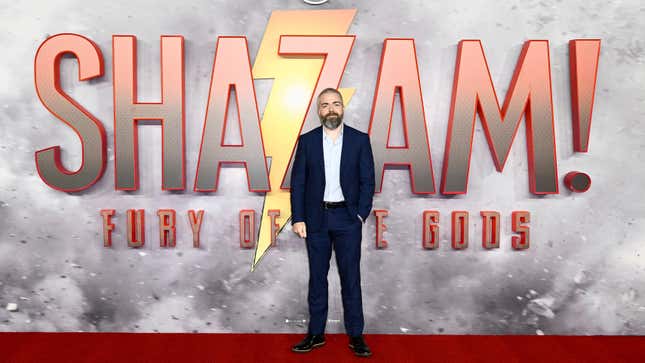 The Flash may have iconically entered the speed force, but now Wonder Woman has entered her own type of CGI void: the deep fake discourse. In what may be Gal Gadot's final performance as Wonder Woman in the DCEU, Shazam! Fury Of The Gods' rocky VFX cameo of the Amazonian superhero has led to some filmgoer's questioning if Gadot was even on set and whether her face was deep faked onto her body double in the scene. However, director David F. Sandberg is setting the record straight about Gadot's appearance in the DC superhero film.

Meagan Good on Harlem, Shazam, and Helen Mirren
"A certain cameo in Shazam! Fury Of The Gods had to be shot in England, but I couldn't go because of a visa issue so I directed remotely," wrote Sandberg on Twitter while sharing a video of him directing Gadot in the scene via what appears to be a Zoom call. "It wasn't a deepfake as some believe."
All of the deep fake rumors seem to have stemmed from set photos of Shazam 2, which showed Gadot's body double Taylor Cahill dressed in the Wonder Woman garb for the scene. Which, for body doubles, is kind of their job, but fans instead took this as Cahill acting out the whole scene and then having Gadot's face plopped right on top of hers. That isn't the case, as Sandberg points out the scene was first shot with Cahill in order to figure out "what coverage" they needed for Gadot.
"We shot the scene with Taylor to figure out what coverage we then needed to get with Gal since she couldn't make it to Atlanta," tweeted Sandberg in another reply. "It's also Taylor's body with the wizards head on it. There is absolutely no deepfaking going on. When you see Gal it's 100% her."
While the deep faking rumors may have been dispelled for Wonder Woman, let's just hope this doesn't give any studio heads ideas to make superhero movies even more green-screen complacent (or Star Wars properties, either).