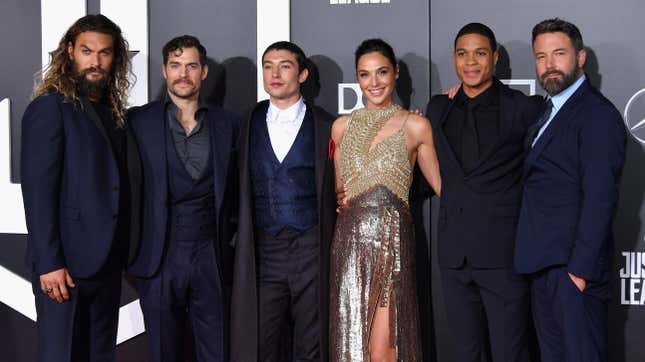 The long-promised long-term plan for DC's cinematic universe is finally upon us, and it means big changes for some of the studio's beloved characters. Yet some things are also staying very much the same: new boss James Gunn prefaced his announcement by saying that the upcoming slate, including Shazam! Fury Of The Gods, The Flash, Aquaman And The Lost Kingdom, and Blue Beetle are all part of the universe he and Peter Safran are building. (Not part of that universe, but remaining on track, are films like Joker: Folie À Deux and The Batman sequel, now dubbed "Elseworlds" films.)
Much has been made about this latest DC "reboot," but not everyone is actually getting the boot amidst the studio's upheaval. "There's no reason" previous DC actors couldn't be part of DC's future, says co-studio head Peter Safran (per Deadline), "we just haven't decided what the story is that we want to tell that incorporates Shazam or Aquaman." With that in mind, let's parse out where each existing DC actor stands with the franchise's major properties.
Zachary Levi (Shazam): Probably Safe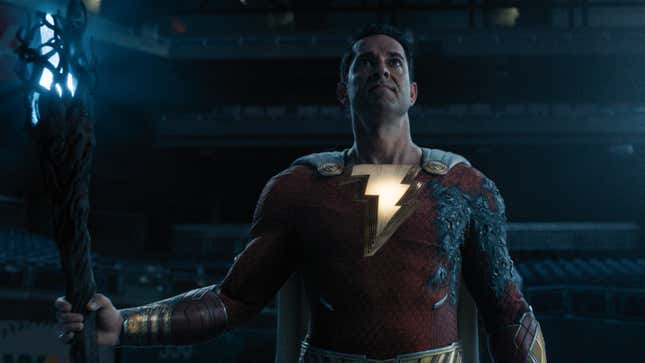 In his announcement video, Gunn claimed the upcoming Shazam! sequel "connects very well" with the current plan since he's "always been off kind of in his own part of the DCU." In other words, Shazam is easy to take or leave as a standalone character, and based on the slate DC announced, it's not a character the studio is focusing on in the future. If the movie performs well, it sounds like they'll be fine bringing ZacharyLevi back, even despite his current controversy: "Actors and filmmakers that I work with are going to say things that I agree with and things that I don't agree with. … I can't be changing my plans all the time because an actor says something that I don't agree with," Gunn said at Monday's event, per Variety.

Ezra Miller (The Flash): Improbably Safe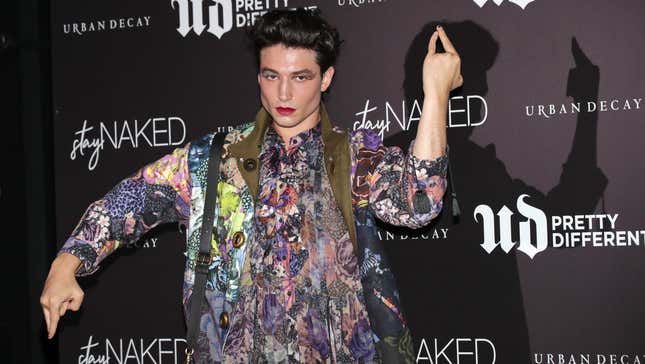 Here's the second half of that Gunn statement: "By the same token, if somebody's doing something morally reprehensible then that's a different story. We have to take all that stuff into account. It's a balance. It's modern world and it's a different place." Ezra Miller, by all accounts, has done some morally reprehensible things. They're credibly accused of assault by multiple persons, alleged to have groomed and "brainwashed" multiple minors, and reportedly presided over a cult-like environment at a Vermont property filled with weapons. Along with pleading guilty to a burglary case (somehow the least of the actor's supposed transgressions), one would think something in there qualifies as "reprehensible" enough to take into account. DC, after all, has a built-in excuse to drop any of these actors from its roster under the guise of the reboot—which is actually happening within The Flash film.

Yet Gunn and Safran didn't go as far as making Miller hang up their cowl. "Ezra is completely committed to their recovery, and we are fully supportive of that journey that they're on right now," Safran said at Monday's event, per Variety. "When the time is right, when they feel like they're ready to have the discussion, we'll all figure out what the best path forward is. But right now, they are completely focused on their recovery. And in our conversations with them over the last couple of months, it feels like they're making enormous progress." The fact that the lines of communication are open with Miller at all seems to suggest the studio is still invested in its Flash beyond The Flash. That, on top of Gunn's assertion that the upcoming movie is "probably one of the greatest superhero movies ever made" indicates the job is still Miller's if they want it.
Henry Cavill (Superman): "Never Cast"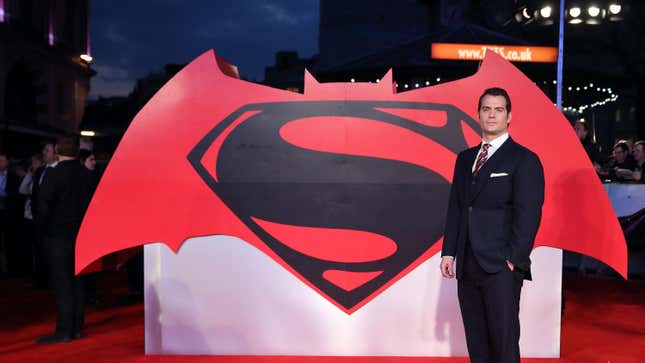 On the other side of the coin is Henry Cavill, who we've known for a while is definitely out despite never having run a gun-filled cult dedicated to his own character. But Gunn did offer some clarity as to why Cavill won't star in Superman: Legacy. "We didn't fire Henry. Henry was never cast. For me, it's about who do I want to cast as Superman and who do the filmmakers we have want to cast. And for me, for this story, it isn't Henry," he said at the event on Monday, per The Hollywood Reporter. "I like Henry, I think he's a great guy. I think he's getting dicked around by a lot of people, including the former regime at this company. But this Superman is not Henry, for a number of reasons."

Jason Momoa (Aquaman): Safest Bet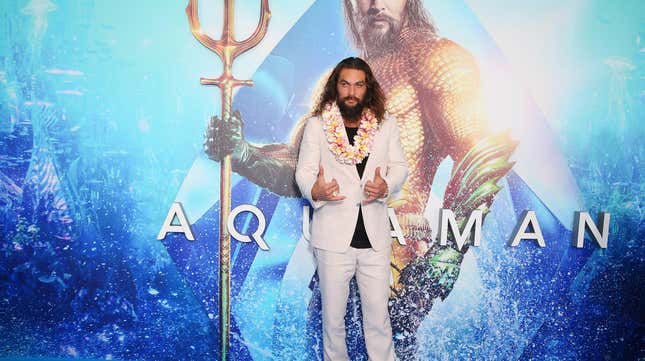 Jason Momoa—who is part of both perhaps the studio's biggest standalone success and its ill-fated attempt at a Justice League—has insisted he will "always" play the character. On Tuesday, Peter Safran said the actor "always saw Aquaman as a trilogy," which seems to indicate he and Gunn want to continue working with him and director James Wan. If the King of the Ocean continues to keep the DCEU afloat, his job should be safe. (He will not, however, play Lobo as has been rumored: at the Warner Bros. event on Monday, Gunn said "we won't have an actor playing two different roles.")

Gal Gadot (Wonder Woman): Door Is Open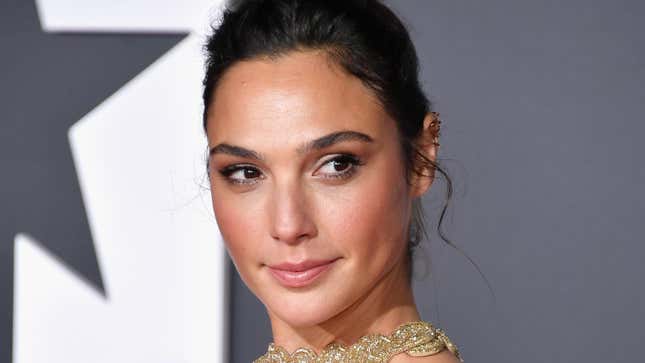 As far as the upcoming slate goes, the only Wonder Woman-related content is a Themyscira-based prequel before Diana was born. Shortly after Gunn and Safran were brought on, director Patty Jenkins walked away from the Wonder Woman franchise due to creative differences. But Gal Gadot's name remains in the mix. "We've talked to Gal—she's up for doing stuff. We're not sure what we're gonna do with that," Gunn said, per Cinemablend.

Ben Affleck (Batman): Retired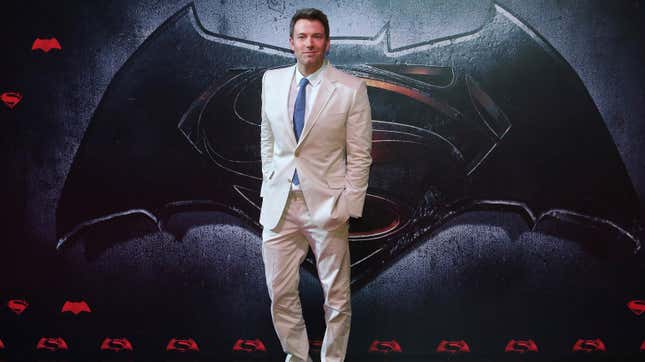 Batfleck is definitely dead, as the slate announcement confirmed that The Brave And The Bold will star an all-new caped crusader. Surprisingly, though, Gunn said Ben Affleck has been "part of our architectural team" and they're looking at two possible projects for him to direct, per Cinemablend.

Ray Fisher (Cyborg): Bridge Burnt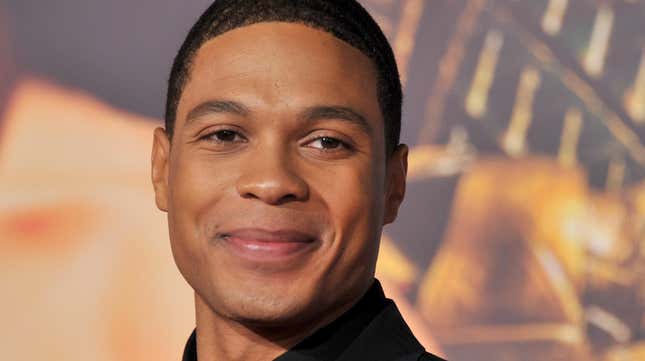 Just to round out the Justice League, don't expect to see Ray Fisher powering up any time soon. Cyborg is not specifically mentioned in any of the projects on the upcoming slate, but given DC's propensity to throw the character into any team configuration, you never know where he might show up. It likely won't be Fisher, though, as he has condemned DC Studios for its handling of the Joss Whedon controversy and vowed not to work there anymore so long as Walter Hamada was in charge. Of course, Hamada is no longer in charge, but given Fisher has also had Twitter beef with Gunn as recently as December 2022, it seems this relationship has soured permanently.

Xolo Maridueña (Blue Beetle): The Future Is Bright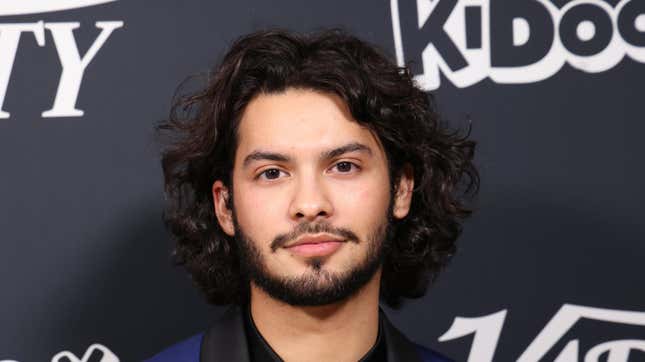 This one's a bit of a cheat, but considering Xolo Maridueña was cast in the previous regime, it was speculated that the Blue Beetle movie might go the way of Batgirl and get canned entirely. Instead, Gunn listed it as part of the studio's bright future, calling the character "a marvelous part of the DCU." Beyond this film, releasing August 2023, the character wasn't mentioned in the rest of the studio's slate, but it's safe to say the role won't be recast any time soon.

Dwayne "The Rock" Johnson (Black Adam): Yeah, he's definitely out.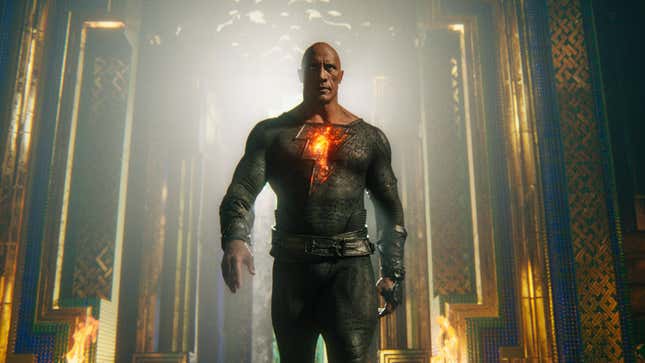 Let's just say the hierarchy of power has definitely changed.