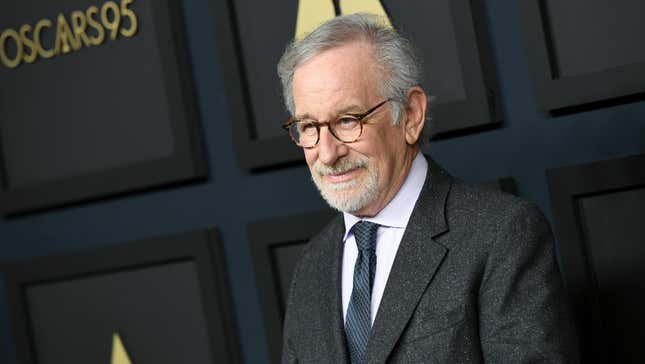 While discussing his Oscar-nominated film The Fabelmans on The Late Show With Stephen Colbert this past Thursday night, director Steven Spielberg took the time to criticize the recent wave of antisemitism that's been on the uptick in the last few years.
In the beginning part of the interview, Spielberg dived into his initial apprehensions in creating The Fabelmans and his experience of discovering his mother's affair via editing a camping trip film, which is used to similar effect in the film. After bringing up the antisemitic attacks dealt towards Jewish lead character Sammy Fabelman (Gabriel LaBelle) by his school bullies, Colbert asked the Schindler's List director if he was at all surprised in the rise of antisemitism in the U.S. and across the world.
"I find it very, very surprising," answered Spielberg. "Antisemitism has always been there, it's either been just around the corner and slightly out of sight but always lurking, or it has been much more overt like in Germany in the '30s. But not since Germany in the '30s have I witnessed antisemitism no longer lurking, but standing proud with hands on hips like Hitler and Mussolini, kind of daring us to defy it. I've never experienced this in my entire life, especially in this country."
When asked by Colbert if he had any theories as to why there was an increase in antisemitism, Spielberg pointed out the steady amount of hate directed towards marginalized people that's been "creeping up" in recent years.
G/O Media may get a commission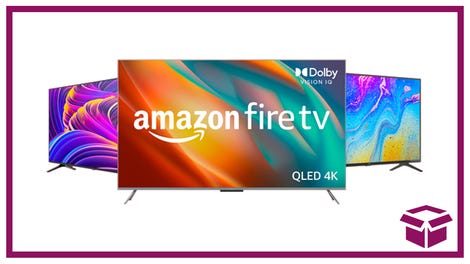 Ooh. stunning.
New Amazon Fire TVs
"Somehow, the marginalizing of people that aren't part of some kind of a majority race is something that has been creeping up on us for years and years and years... Somehow—in 2014, 2015, 2016—hate became a kind of membership to a club that has gotten more members than I ever thought was possible in America," said the Jaws director. "And hate and antisemitism go hand in hand, you can't separate one from the other."
After discussing the overall horrible situation our world is currently in, Colbert asks Spielberg if he has a "countervailing message" to all the hatred and divisiveness we're seeing. "Without painting a naive portrait of myself," begins Spielberg, before turning towards Anne Frank to communicate his thoughts.
"To quote Anne Frank, I think she's right when she said that most people are good," answers Spielberg. "And I think essentially at our core, there is goodness and there is empathy."
If you'd like to watch Colbert's entire interview with Spielberg, the discussion begins at around the 5:50 mark on the video.