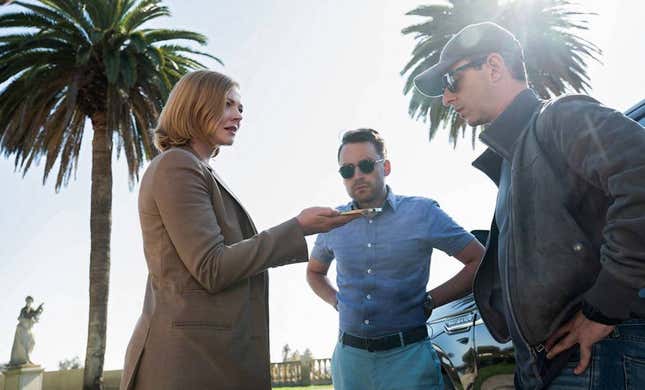 While Logan may have lost the battle for white whale news company Pierce this past Sunday, Succession itself won big with its most-watched episode ever.

Even the sharks at ATN might crack a smile at these numbers. Per The Hollywood Reporter, Succession's fourth and final premiere drew in 2.3 million cross-platform viewers. That means a population approximately the size of Houston, Texas came together to watch the Roy sibs try to invent "Substack meets Masterclass meets The Economist meets The New Yorker" and Cousin Greg get asked by Tom if he "rummaged to fruition." Delicious. These horrible people really will be the ones to unite our nation in the end.
That's also a 35% increase over the show's season 3 finale—its previous most streamed episode—which brought in 1.7 million viewers back in 2021. (Yes, it has been that long. Let's all take a collective sigh of relief on three.)

According to THR, only The Last Of Us, House Of The Dragon, and Euphoria have drawn larger premiere night crowds among HBO's recent slate of programming. The weekend's other big season premiere, Yellowjackets, also had a great night with almost 2 million cross-platform viewers, but even (spoilers!) a pregnant teen eating a literal human ear couldn't quite match the satisfaction of watching Kendall, Shiv, and Roman finally have their cake and eat it too.

While show creator Jesse Armstrong may have been "kind of hoping" that someone would talk him out of ending the show with its fourth season, that wish was driven more by his love of working with the show's cast than a desire to capitalize on its increasing success. Ending it now gives a "feeling of completeness and rightness to the shape of the show," he said—a model we're hoping many other shows also follow in the future.
Succession premieres Sundays at 9 p.m. ET on HBO Max.