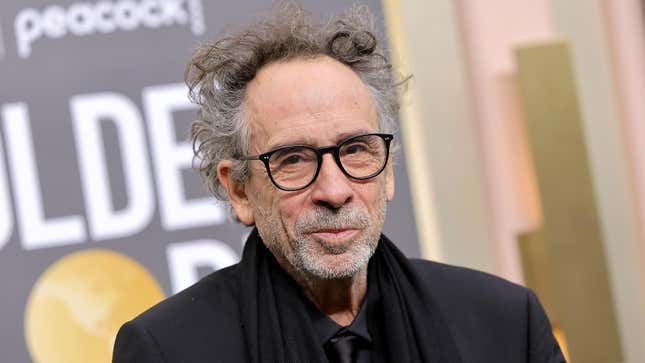 An interesting side effect of the Hollywood strikes—which the studios could end at any point if they just give the writers and actors what they want—is that, while certain movies like Dune Part Two are being delayed even though they're done, other movies that didn't get finished before the strikes have just disappeared. Nobody is going around to promote them and the studios aren't going to commit to a trailer or whatever for a movie that might not be ready to go any time soon, so even movies we had heard a lot about prior to the strikes seemingly might as well just be gone.
George Clooney's Batman costume goes up for auction
One such movie is Tim Burton's Beetlejuice sequel, which is not only happening but is still happening, even though it seems impossible to believe that either of those things is true. A sequel to Beetlejuice? In the 2020s? And it's still coming out, even after the various things that have set back the rest of show business over the last few years? No overpaid executive thought to say "hold on, we're letting Tim Burton make a sequel to Beetlejuice?"
Well, we're all thankful for that, including Tim Burton himself, who recently told The Independent that Beetlejuice 2 is "99 percent done." He said that they "literally" had "a day and a half" left to finish before they suspended production because of the SAG-AFTRA strike, and they know exactly what they have to do next to finish. That means that, as soon as Warner Bros. decides to stop being greedy and obtuse, Tim Burton can get Michael Keaton back in that striped suit and finish up Beetlejuice 2. The movie could be done before the weekend.
Beetlejuice 2 will star Winona Ryder and Catherine O'Hara alongside Keaton, plus newcomers Jenna Ortga, Willem Dafoe, Monica Bellucci, and Justin Theroux. It's supposed to come out next September.